Grass Concrete Limited is celebrating 50 years of green growth; a half-century of commitment to the environment based around its Grasscrete paving innovation.
Grasscrete was first introduced in 1970, the invention of architect Jack Blackburn. After witnessing existing pre-cast grass paving technology, he broke new ground by taking the natural grass aspect and marrying it instead to traditional reinforced concrete slab technology, which he adapted to create a continuously reinforced cellular concrete structure.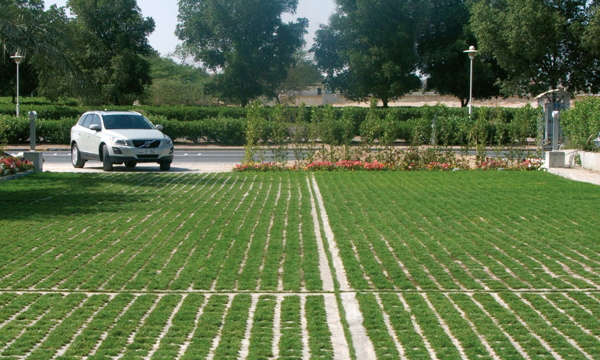 The company Grass Concrete Limited was formed around the invention and has since developed into a worldwide success.
Bob Howden Grass Concrete Limited's MD said: 'Grass paving systems have an increasing role to play in the development and sustainability of a harmonised landscape. We are very proud of the role we have played and our achievements in helping to push away the traditional barriers to environmental change.
'Over these last 50 years, we have honed an unparalleled level of expertise, which we commit to our clients in many construction sectors and in many locations throughout the world.'
Grasscrete has been laid to storage ponds and their access tracks, to maintenance laybys, verge hardening and to contraflows for abnormal routes, with vehicle payloads of up to 250 tonnes successfully catered for.
Its discrete use in highway engineering, often where open access is limited, means the system is able to quietly cater for heavy loads in locations often unnoticed by passing motorists.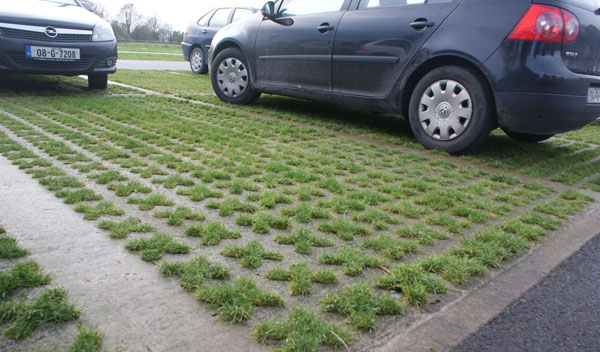 However, for the maintenance engineer or abnormal load driver, Grasscrete's presence is very much known and often a requirement.
In recent years, permeable paving policies have led to grass paving specification on projects ranging from domestic driveways to significantly sized parking areas.
With its promotion of a naturally grassed environment, Grasscrete helps balance increased urbanisation while at the same time helping to maintain a natural green landscape.
In urbanised areas this crucially helps to sequestrate CO2 within parking areas, all of this taking place low down at exhaust emission level.
Increased levels of greenspace also help to elevate levels of evapotranspiration, leading to a cleaner more temperate climate condition.