Transport secretary Chris Grayling has announced the first of the 'major road' schemes, although the Department for Transport (DfT) has yet to reveal the network itself.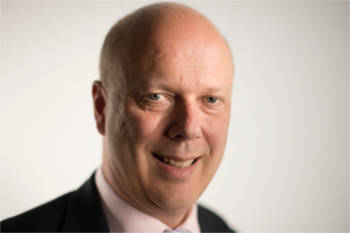 In his Conservative Party conference speech, Mr Grayling said: 'We're also upgrading the Major Road Network – the next tier down of roads which play such an important part in good regional connections.
'I can announce the details of the first five schemes which will now start in development.
A new section of the York Outer Ring Road.
Modernising Gallows Corner in East London.
The infamous farmyard bottleneck, Grizebeck Bypass, near Barrow in Furness.
The A614 near Ollerton in Nottinghamshire.
And new slip roads in Thurrock.
The exact extent of the network and its nature has been the subject of 'heated discussions' within Whitehall, as (DfT officials have been reluctant to allow regional transport bodies such as Transport for the North (TfN) to set their own.
Sources suggest TfN wanted a much larger network than DfT would allow.
The major road network was also never originally intended to be a separate tier from the strategic road network - managed by Highways England - and as a result, while the concept was initially praised by the sector, concerns have crept in.
The most notable being that it would become '£1bn a year for bypasses' and, as no specific maintenance budget is attached to the work and the responsibility for managing the network falls to local authorities, it would end up putting even greater pressure on strained local roads budgets.
Mr Grayling also addressed the issue of local maintenance funding with a teaser announcement about addressing potholes.
'I'm also acutely aware that we have problems with the conditions of our roads in many areas. Potholes are a blight on every motorist. And too many are caused by poor road repairs.
'We're already spending record amounts on fixing potholes. But I will be setting out further plans in the coming weeks to tackle this blight.'
In the past, schemes and funding pots specirfically aimed at potholes have been panned by the sector, which has pointed out it costs much more to fix individual potholes than implement asset management, plans that work across the entire network.