Highways England's acting chief executive has had to write to the MPs to correct his evidence about the time it takes for a stationary vehicle on a smart motorway to be spotted.
Nick Harris wrote to Transport Select Committee chair Huw Merriman following his appearance alongside transport minister Baroness Vere on 30 June.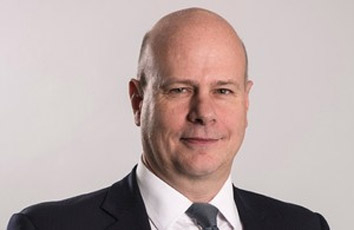 As Highways has reported, Mr Harris wrongly told MPs that the time of 17 minutes revealed by the AA to detect and confirm a stopped vehicle event was the longest time it would take.
In his letter, Mr Harris conceded that this was in fact the average time in a 2016 study, although he sought to play this down by asserting that 'this small sample size is not indicative of all of the strategic road network'.
SVD is in fact only fitted across a small proportion of Highways England's network.
Mr Harris also described a situation where a vehicle must stop in a live lane of a motorway as an 'unlikely event'.
In fact, Highways England's evidence to the committee's inquiry into smart motorways states: 'In 2019, 50,995 live lane breakdowns incidents were reported on the strategic road network. Half of these took place on conventional motorways, whereas approximately a quarter took place on motorways without a permanent hard shoulder.'
This amounts to approximately 38,000 incidents on motorways a year, not including controlled motorways.
AA president Edmund King said: 'All the figures we quoted to the Committee have been in the public domain and we published a press release in August 2019 outlining these figures. It seems odd that Highways England should now talk about 'in the unlikely event that a vehicle must stop in a live lane of a motorway' when 38% of breakdowns on smart motorways occur in a live lane according to the previous Highways England CEO's evidence to the last Select Committee.
'We also question why Highways England is disputing their own data on live lane stops because a controlled motorway is not the same as a conventional motorway. From the evidence we have seen live lane stops are more likely on smart motorways and therefore the risk and disruption is higher.'
Mr Harris also provided further clarification of Highways England's slow progress in rolling out SVD technology to detect stationary vehicles on smart motorways.
In 2016 Highways England's chief engineer Mike Wilson told MPs: 'We are now confident that it works, and it will be part of the standard roll-out of smart motorways going forward.'
Last month, Mr Harris told MPs that in 2017 Highways England had a programme 'both for the forward implementation of stopped vehicle detection and the retrofitting' with a timescale of around five years.
In his letter, Mr Harris claimed that the decision in last year's Stocktake and Action Plan to fit SVD on every all lane running motorway by March 2023, which was subsequently brought forward by a further six months, 'represented a significant acceleration to the programme, which had initially been due to complete by the end of RIS2 in 2025'.
Mr Harris added: 'We were able to make this additional commitment because of the preparatory work that had already been undertaken to develop, test and operationalise the technology.'
Highways England has declined to explain why the stopped vehicle detection timetable slipped so badly between 2017 and 2022, to the point that agreeing to revert to the original date required 'a significant acceleration'.
Mr Harris also told MPs: 'The Department for Transport will write to you separately before summer recess, regarding the ORR report into the Quality Assurance of safety data for All Lane Running Motorways received on 28 June 2021.'