Highways England is accelerating the use of warm mix asphalts (WMAs) as standard across its supply chain as part of its plans to cut carbon emissions.
The government-owned company said that while it has been using WMA since 2015, this required a departure from standard. Now 'a collaborative programme with the supply chain and extensive research' means it can be used freely across the strategic road network (SRN).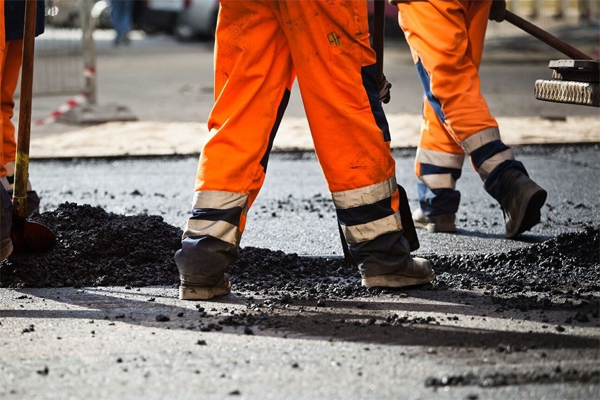 Highways England is now asking all those involved in the construction and/or maintenance of the SRN, 'particularly designers and main contractors', to use WMAs. The move is part of its recently published Net Zero plan which aims for net zero road maintenance and construction by 2040.
Malcolm Dare, executive director of commercial and procurement, said: 'This is a big step forward for Highways England that allows us to not only achieve huge efficiency savings but also reduce carbon as we strive for net zero.'
Rick Green, chair of the Asphalt Industry Alliance, welcomed the announcement, which he said 'will reduce time and costs associated with seeking departures and will also help pave the way for the wider acceptance of WMAs on local roads which represent 97% of the total network – delivering scalable carbon reduction benefits'.
Highways England said that with temperatures up to 40°C lower than traditional asphalt WMA technologies can produce CO2 savings of up to 15% and that if all production in the UK switched to WMAs, it would save around 61,000 tonnes of CO2 a year.
It also pointed to other benefits from increased productivity, based on lower cooling times, improved health and safety, and improved durability. The increased amount that can be laid in a single shift means fewer construction joints.
Highways England said it has received more than 250 applications to use WMAs on the SRN but the change in policy will now make the process easier for the supply chain.