Highways England has been told that it will need to apply for planning permission for controversial works it has carried out to infill a bridge in Cumbria if it intends the work to be permanent.
If permission is refused, the government-owned company may have to reverse the infilling of the bridge at Great Musgrave.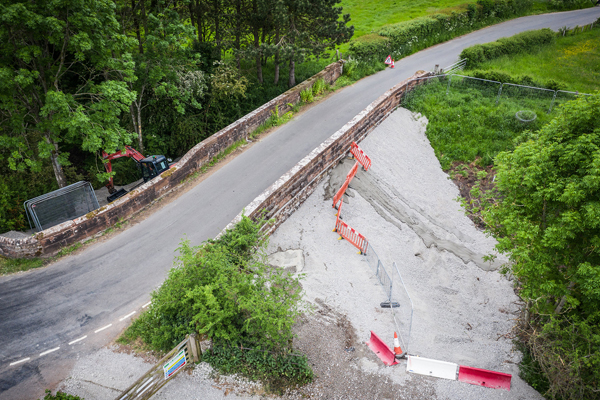 A spokesperson for Eden District Council said that its acceptance of Highways England's permitted development rights – because Highways England considered these works necessary to prevent an emergency – 'does not constitute permission for the infilling to be retained'.
The spokesperson said: 'Part 19 (Class Q) provisions allow works to be undertaken in connection with an emergency, but where such works are intended to be retained, retrospective planning permission must be sought. Highways England has confirmed its intention to make such an application within 12 months.
'The council's planning processes will be followed and due consideration given to any future application in respect of the infilling of Great Musgrave Bridge.'
Highways England said work on infilling proceeded based on advice given by the council in April 2020 that planning permission was not required and that – as reported by Highways – the council asked it to provide more information once work had started in May 2021.
Its Historical Railways Estate (HRE) director, Richard Marshall said: 'We needed to carry out this work for safety reasons. The bridge was deteriorating, and no weight restriction was in place, meaning it could be used by vehicles of any weight. The support provided by infilling the arch removes the risk of the bridge deck failing. This means a weight limit is no longer required and the bridge will remain safe for everyone who wishes to use it.'
However, the HRE Group, which campaigns against Highways England's plans to infill or demolish a large number of structures within the HRE has contested both the company's claim that the works were urgent and those made by roads minister Baroness Vere in a letter to the chair of the Transport Select Committee, Huw Merriman MP.
In its own letter to Mr Merriman, sent this week, the group described an assertion that the bridge had been assessed as being unsafe as 'indicative of the exaggerated and misleading language persistently employed by Highways England'.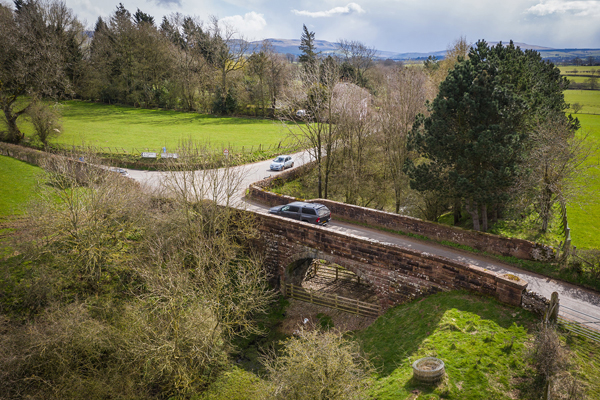 The bridge before the infilling
The group described a claim that the bridge deck might fall suddenly as 'either a deliberate attempt to deceive or a demonstration of incompetence'.
Graeme Bickerdike, a member of the Group, said: 'Great Musgrave bridge was not weak and masonry arches do not fail suddenly.'
Mr Bickerdike told Highways that a finding of 'increasing downward movement of the masonry forming the arch' related to marginal and insignificant deflection, which could be prevented from worsening by the pointing recommended in inspection reports.
He said: 'Whilst it is a matter of considerable regret that Eden District Council has allowed the wool to be pulled over its eyes by Highways England's scaremongering over the condition of Great Musgrave bridge, it will come as a relief to disenfranchised stakeholders that they will belatedly get the opportunity to express their views on this unwarranted infilling scheme.'