Former DfT director and current director of the RAC Foundation, Steve Gooding, reflects on what it means to be a hero and why our colleagues on the frontline have earned the title.
Not so many months ago, I found myself reading a lively debate about the meaning of the term 'hero'. The issue in question was whether there could reasonably be such a thing as a 'sporting' hero. If we take the Wikipedia definition, we will find it says: 'A hero is a real person or a main fictional character who, in the face of danger, combats adversity through feats of ingenuity, courage or strength.' Danger? Really? In sport?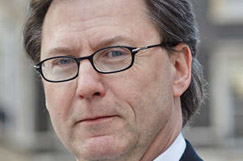 I suppose there's always a risk of injury in some sports. I remember the first time I stood next to a jump at a horse trials meeting, and that felt at least as dangerous as the days I spent as near as I could get to the trackside as motorcycle racers hurtled past. I have looked at the beam on which gymnasts perform and concluded that I would not even trust myself to sit astride it, let alone cartwheel along its length.
I have come to the view that for me 'hero' is a term that meets two criteria: it is someone I look up to because they do something I can't and that thing involves a degree of exposure to, at minimum, unpleasant circumstances, through to personal jeopardy.
I could therefore not see eye-to-eye with my schoolmate who described a certain rock band as his 'heroes'. He looked up to them, true. They displayed a degree of musical proficiency of which he (and I) could only dream. But jeopardy? Not so much.
And these chaps were mightily well rewarded for their heroics.
The fact is, 2020 has seen some behaviour that I think comfortably meets my criteria for heroism – perhaps most notably in the selflessness shown by NHS staff, care home and social workers, and also our colleagues in the transport sector.
I have, in my cosseted life as a government official and latterly here at the RAC Foundation, occasionally found myself out on the road or at a construction site in high-viz seeing what life is like at the sharp end.
And I have nothing but admiration for the people who live at the sharp end every day.
Back in the early 2000s I found myself working with Steve Ladyman, who was briefly a transport minister (is there any other kind?), and I remember very clearly his horror when he clocked quite how dangerous the profession of being a road worker was.
He vowed there and then that we had to do better. In the intervening years great strides have been made, for which I would say Steve deserves merit for bringing the spotlight of ministerial attention to bear. The statistics tell us that we still have a way to go.
And in that context it makes me very angry to hear all too frequent tales of road users abusing and even threatening the heroes who are out in all weathers fixing the things that make our modern lives work. Nobody puts cones out for the hell of it.
Wouldn't it be great if our electricity, gas, broadband, water, sewerage, traffic signals and streetlights worked by some kind of wireless, pipe-free magic?
Yes. But magic is the domain of Harry Potter.
Back in the day, the RAC and AA patrols used to salute motorists as they passed.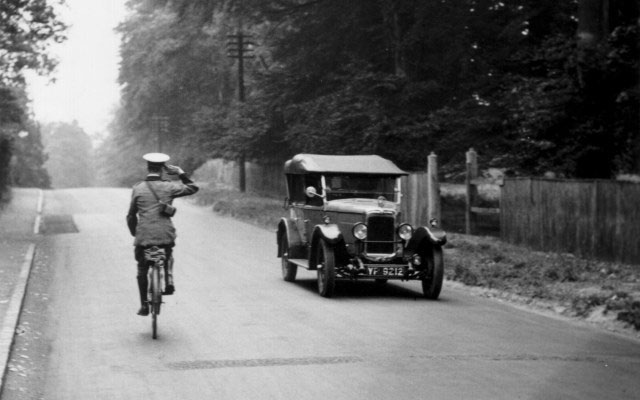 An early AA patrol salutes a passing car. Picture: The AA
Today, I invite everyone reading this magazine to think about saluting every single soul they encounter out on the road in high-viz. Don't applaud – that would require both hands off the steering wheel, and my chums at IAM RoadSmart would have words with me.
But a wave, or just a nod, would be an acknowledgement that these people are out there so that the rest of us needn't be.
And I salute them. So should we all.