Kier has appointed Nicola Hindle as group managing director for its highways business, taking over the role vacated last year by Dave Wright.
She will join Kier in May from Amey, where she has worked for the last 15 years, most recently as managing director of its rail and consulting business.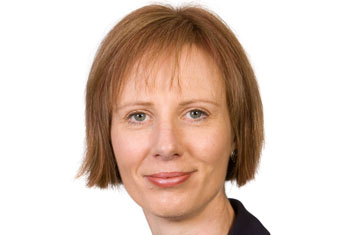 She helped deliver schemes including work on Crossrail's Old Oak to Paddington station, running the Wales and Borders rail network and South Wales Metro, electrifying the strategic railway network around Manchester and the increasing of capacity on the Midland Mainline.
Kier Highways provides maintenance and capital projects across a range of contracts including Highways England's Areas 3, 9 and 13 as well as the design and construction of the A585 Windy Harbour to Skipool and the A5036 Port of Liverpool schemes delivered through the Highways England Regional Delivery Partnership.
The firm also has significant involvement in the local authority market, maintaining local networks in Suffolk, Surrey and Shropshire.
Chief executive Andrew Davies, said: 'I'd like to extend a warm welcome to Nicola. She brings with her a strong focus on safety and quality delivery for clients and I look forward to her working closely with our senior leadership team and key clients to continue to drive growth for our Highways business.'
Ms Hindle said: 'I am delighted to be joining Kier at a pivotal time for both the Group, as it executes its new strategy, and the Highways business. With increased Government investment in the UK road network expected through RIS2, Kier is well placed to support both Highways England and its key local authority clients in the maintenance and expansion of the UK's road network.'
Kier described Ms Hindle as 'a passionate advocate of diversity and inclusion'. She has championed a diversity campaign which includes gender neutral recruiting and the introduction of an engineering badge with the Guiding Association.
She has also introduced an award-winning STEM ambassador network to inspire the next generation of engineers within groups that have historically been under-represented in STEM careers.