A new Professional Development Partnership launched by the Institute of Highway Engineers (IHE) could see closer co-operation between key groups in the sector on training and practitioner support.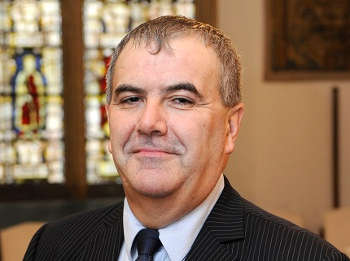 The Partnership programme, which was launched at the IHE's general meeting on Friday (22 June), will help provide industry standard training and promote the Highway Engineering Academy (HEA).
Professional Development Partnerships are open to highways businesses, local authorities, academic institutions, professional engineering institutes and other organisations based around the sector.
On top of the range of opportunities attached (see below) to any deal, the IHE has suggested its partners can benefit from its very close working relationship with the Department for Transport on signing and lining and the fact it is part of the All-Party Parliamentary Groups (APPGs) on highways and cycling and the Parliamentary Advisory Council for Transport Safety (PACTS).
To register and become a partner, organisations can offer financial contributions, support with resources or member registration (10 minimum), the IHE said.
There will be discussions on individual requirements with each potential partner to determine an arrangement based on the 'best value' for both parties. There is also the opportunity to have an enhanced partnership status.
Potential benefits on offer include:
An IHE represntative who will act as your single point of contact for marketing liaison, membership and, if required, mentoring
Invitation to IHE sponsored parliamentary events at the House of Commons with access to ministers
In-house meeting with staff regarding our CEng Experiential option for senior managers within the company
In-house 'career surgeries' - seminars to give advice and support to your staff on professional registration and IHE membership
Discounts on selected IHE courses and events
Your company showcased on the IHE website professional Development Partners page
Use of the IHE Professional Development Partner logo on your advertising literature and website
Your logo displayed on the IHE website with a link to your own website
A listing and opportunity to contribute to our annual yearbook
The opportunity to submit news items periodically, which we will promote to our 3,500+ members as part of our e-bulletins and potentially in our Highways magazine pages – full circulation over 7,000 (both are subject to news being of an editorial nature rather than straightforward advertising copy)
Complimentary copies of Highways magazine
An invitation to attend and sponsor key IHE events at a reduced rate and to deliver technical meetings/ demonstration events at IHE Branch level
As the opportunities arise, invitations to partner us in producing reports and publications; participate in consultations and lobby key stakeholders
To work with you in seeking pan-industry support for training and general upskilling of engineers and others active in the field of highways and transportation
Publicity associated with all the above
In return partners are expected to:
• Encourage and direct appropriate staff towards the IHE in terms of membership, professional representation and EC registration.
• Provide the IHE with the opportunity to partner you on selected events where deemed appropriate (for example sending an IHE representative with you to trade events, sharing a speaking platform etc.)
• Provide the opportunity to market our services to your company staff in terms of membership and events (we will send you material to disseminate as you see fit)
• Add a link from your website to ours: https://www.theihe.org
Chief executive Richard Hayes (pictured above) said: 'Individual packages can also be negotiated to suit your organisation's requirements and I would be happy to discuss this further with you. I can be contacted by telephone on the above number or by email at Richard.hayes@theihe.org.'