Civica Digital has partnered with the Department for Transport (DfT) to free up police time through an enhanced version of its cloud-based collision reporting system.
The Collision Reporting and Sharing system (CRaSH), which is currently used by 20 police forces in England and Wales, enables police officers to capture and upload collision data from the roadside in real time.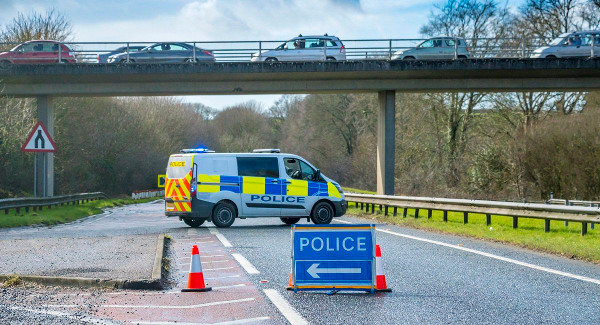 Civica Digital said this delivers dramatic time savings for police officers and helps improve road safety by providing a more accurate view of when and where incidents occur. It said this has already delivered annual savings in the region of £7.5m for the agencies that use it and that the enhancements are expected to deliver further savings.
The firm said the new CRaSH mobile app will aid faster, more accurate roadside reporting for police officers. The app uses Ordnance Survey mapping and captures valuable metadata – such as time and geographical location – to provide a clearer picture of where road collisions occur and why.
By improving the quality of data captured, CRaSH highlights collision hotspots across the road network, which could inform more effective spending on road improvements and save lives.
Roads minister Jesse Norman said: 'This technology ensures police officers can record accurate information about crashes – ensuring they spend less time on paperwork and more time preventing crime. This data will also help local authorities identify issues and act more quickly to improve road safety.'
CRaSH also streamlines the end-to-end case management of a collision, using automation and integration with third-party systems to minimise manual intervention and reduce errors.
Civica Digital said the time taken to produce reports is set to fall further as the new version is rolled out across forces. The platform also offers secure, resilient hosting in the Microsoft Azure cloud and new functionality for police officers to move easily from a paper-based process to digital incident reporting for third parties such as insurers.
Steve Thorn, executive director, digital at Civica said: 'CRaSH allows police forces to go fully digital for road traffic collision management: a key step forward in intelligence-based policing, enabling agencies to talk to one another and collaborate to tackle road issues and improve road safety.
'With improved efficiency and end-to-end transformation, we're confident that a digitally transformed and mobile CRaSH will lead to more efficient use of finite resources and far better decision-making about the road network in the future.'