Highways England is unable to say exactly when it will publish its 2020-25 delivery plan, which should have been made public shortly after the second Road Investment Strategy (RIS 2).
The plan was described by John Larkinson, chief executive of the Office of Rail and Road (pictured), as 'the missing piece of the jigsaw'.
His comments follow publication of the RIS 2 document in March and publication this week of the ORR's annual assessment of Highways England.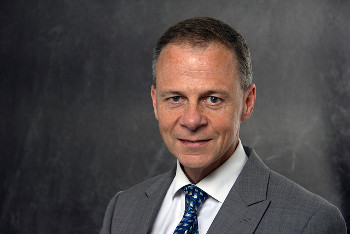 The RIS 2 document was originally due to be published by the Department for Transport last year, followed closely by Highways England's delivery plan. However, in addition to the late publication of RIS 2, the publication of the DfT's 'stocktake' on smart motorways delayed Highways England's planning process.
A Highways England spokesperson told Highways that the delivery plan would be published 'in due course' - suggesting no publication date has been scheduled in.
Mr Larkinson told Highways: 'The thing that was still outstanding at the start of the RIS 2 period was the whole issue of smart motorways. That area, the government review, came up late in the day. And really the missing piece of the whole jigsaw at the moment is Highways England publishing its revised delivery plan.
'It's a combination of the delays in the RIS, plus smart motorways. That's had a knock-on effect. Highways England obviously couldn't finalise their delivery plan until they got all that but then they clearly couldn't do it the day after they got it. The question is how fast now can Highways England get out its delivery plan because for road users, for people in the industry that sets out now what they are going to do.
'So for the smart motorway programme, the Government's said extra safety measures are going to be included. That will have an effect on the timing and scope of the smart motorway programme. Are we saying that the total smart motorway budget stays the same, so you are just shifting the type of work done within it, or do you need to have a new budget?'