Transport Scotland is set to hand Interserve a £9m contract to realign a stretch of the A737.
The A737 The Den Realignment scheme, which dates back to at least 2013, involves construction of a new 1km section of carriageway, situated between Beith and Dalry, including new junctions.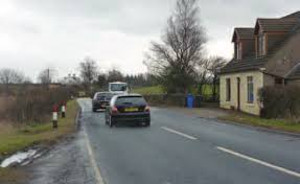 Subject to a mandatory standstill period, Transport Scotland has awarded the contract for the work to Interserve Construction Limited.
The Scottish Government body said the work will remove a series of sub-standard bends on the existing road, improve traffic flow and introduce safety benefits.
Michael Matheson, cabinet secretary for transport, infrastructure and connectivity, said: 'These improvements - along with the current work to construct a Bypass at Dalry, which is less than a mile from the Den, and currently a year into construction - will deliver benefits for the North Ayrshire communities as well as long-distance road users upon completion.'
The 1km section of new carriageway will be created off-line. Construction is expected to get under way 'in the coming months' with completion due in Spring 2020.
As an interim road safety measure, high friction surfacing has been implemented and additional signing is being provided.
Traffex Road Expo Scotland and Bridges Scotland take place at the Royal Highland Centre, Edinburgh, Scotland on 31 October and 1 November 2018. For more information and to register for this FREE event, click here.