Infrastructure services group Jacobs has announced plans to hire around 2,400 UK staff after opening its new European flagship office in London at the Cottons Centre.
The new jobs will be based across the company's more than 30 U.K. offices and will cover a broad range of professional and technical roles in areas as diverse as connected communities, cleaner air and water, cyber defenses, strategic deterrent, clean energy and environmental clean-up.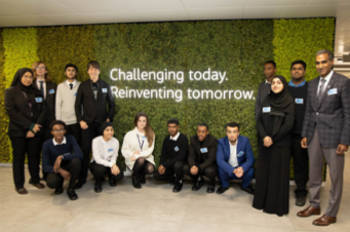 The firm re-stated its confidence and commitment in the UK economy and has an existing UK workforce of more than 9,000 employees.
Worldwide the firm boasts a $13bn revenue and a total workforce of approximately 52,000.
'Britain is a critical market for Jacobs. This investment is an indication of our ongoing confidence in the U.K. economy and its long-term infrastructure plans," said Jacobs' president and chief operating officer Bob Pragada.
'Our people are helping to tackle some of the U.K.'s most complex challenges to make the future better, delivering projects to safeguard the environment and improve the security, connectivity, resiliency and productivity of the U.K.'
Jacobs said the new London office on the banks of the Thames is central to the company's growth strategy in Europe and the Middle East and has space for up to 1,000 employees.
Earlier this year, Jacobs acquired 50% of UK-based social value measurement and wellbeing firm, Simetrica, as well as John Wood Group's Nuclear business for an enterprise value of £250m.
Speaking to a group of young students at the London office opening, professor Brian Cox (pictured above with students and Jacobs officials) said: 'Jacobs' work to encourage and help young people to build STEM careers is impressive.
He continued: 'Our young people need new skills to meet these challenges and seize the opportunities. By nurturing talent, and investing in people early, we can provide the training, experience and development needed for us all to succeed in the long-term.'