Kier Group plc has announced the appointment of Andrew Davies as its chief executive from 15 April 2019.
Mr Davies had been drafted in to help save Carillion but the troubled firm became insolvent in January 2018 before he could take over.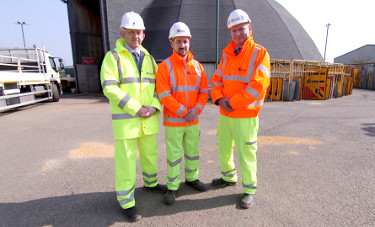 Before that he was chief executive officer of Wates Group Limited - the construction, developments and property services firm - from 2014 to 2018.
Mr Davies takes over at Kier from Haydn Mursell, who appears to have been ushered out on the back of debt issues, despite strong performances across the group in winning work including highways.
Philip Cox, executive chairman of Kier, said: 'Andrew has a strong track record of business leadership and his operational experience across a number of sectors, combined with his strategic approach, make him an excellent fit for Kier.'
Andrew Davies said: 'Kier has established market-leading positions through developing long-term client relationships and delivering excellent client service. I look forward to leading Kier in consolidating those positions and to bringing a renewed focus on simplifying the Group, improving cashflow generation and reducing net debt, whilst maintaining the Group's disciplined approach to risk management.'
Mr Cox will resume his role as non-executive chairman from 15 April.