Kier Group plc has announced a rights issue aimed at raising approximately £264m as it seeks to clear its debt in the face of market reluctance to lend to the construction sector.
The infrastructure services, construction and housing group said the net proceeds of approximately £250m will enable it to accelerate its recently announced net debt reduction programme, allowing it to forecast a net cash position by 30 June 2019.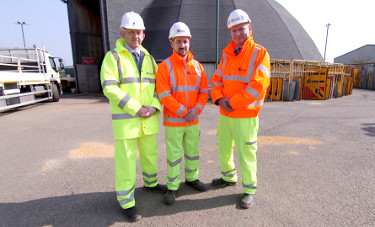 The company reported net debt has jumped from £185.7m on 30 June this year to £624m on 31 October.
Group chief executive Haydn Mursell said: 'There has been a recent change in sentiment from the credit markets towards the UK construction sector, with various lenders indicating that they will be reducing their exposure to the sector.
'This has led to lower confidence among other stakeholders and an increased focus on balance sheet strength. The rights issue is intended to address these issues, better position Kier to continue to win new business and further strengthen our market leading positions.'
The firm said its net debt is increasingly a key focus for stakeholders in the industry 'and the Board recognises the importance of a strong balance sheet to take advantage of opportunities to underpin the Group's future performance'.
In addition, it said, potential clients and customers are increasingly focusing on service providers' balance sheets, resulting in procurement processes becoming increasingly rigorous and automated, alongside increasing pressure from stakeholders to shorten supply chain payment terms.
Kier said its current trading and outlook for the current financial year remains 'in line with the Board's expectations'. Its revenue for the financial year ended 30 June 2018 increased by 5% to to £4.5bn, with underlying profit up 10% £160m.