Kier is on the hunt for a new chief executive after announcing that Haydn Mursell will leave the business 'with immediate effect'.
In a statement, Kier Group plc said its board had asked chairman Philip Cox to oversee its operations as executive chairman until a new chief executive has been appointed, working closely with finance director Bev Dew and chief operating officer Claudio Veritiero.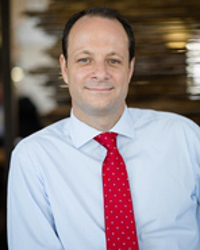 It added: 'The executive search for an external successor to Mr Mursell commences immediately.'
Mr Cox said: 'The board believes that, following the completion of the recent rights issue, now is the right time for a new leader to take Kier forward to the next stage of its development.
'The board would like to thank Haydn for his contribution during eight years on the board, firstly as finance director and then as chief executive. On behalf of the board, I would like to wish him every success in the future.'
Last month Kier announced that fewer than 40% of its shareholders had taken up the opportunity of cut price equity under its rights issue, which aimed to clear its debt in the face of market reluctance to lend to the construction sector.
However, as the rights issue was underwritten it brought in most of the £264m it had aimed to raise.
In a trading statement also issued on Tuesday, Kier said its balance sheet at 31 December 2018 had been strengthened following the receipt of the £250m net cash proceeds of the rights issue and that the Group 'remains on track to report a net cash position at the year-end (30 June 2019)'.
It said that it was also 'on track' to meet its expectations for the current financial year and that since its last trading update in November its Infrastructure Services and Buildings businesses had won a number of new contracts, including being appointed to three lots on the North West Construction Hub three-year, £1.5bn framework.