Infrastructure firm Kier Group has announced the appointment of Matthew Lester as chairman of its board of directors with effect from 1 January.
Mr Lester will be taking over from Philip Cox after a turbulent year for the firm, which included the announcement that it plans to cut around 1,200 jobs, make savings of £55m over the next two years and sell off many of its commercial interests.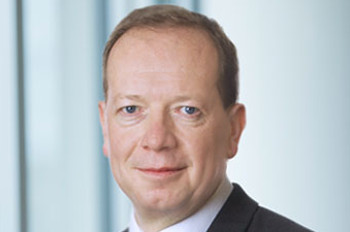 In April Andrew Davies took over from Haydn Mursell as chief executive, followed by the departure of Dave Wright, executive director of Kier Highways in September.
Mr Lester said: 'I am delighted to be joining Kier as its chairman. I look forward to working with the Board to deliver the group's strategic priorities and in continuing to build the foundations for its future.'
Neither Mr Lester nor Kier made any comment regarding Mr Cox's departure or role as chairman.
Mr Lester is an accountant and was group chief financial officer of Royal Mail plc from 2010 to 2017, having previously been group finance director of ICAP plc and held a number of senior finance positions at Diageo plc.
Mr Lester is a chartered accountant, qualifying with Arthur Andersen before spending the early part of his career with Kleinwort Benson.
More recently, Mr. Lester has been a non-executive director of Man Group plc (since 2011), Barclays PLC (since 2017) and Capita plc (since 2017). He will stand down from the board of directors of Barclays PLC with effect from 1 January.