The first of Transport Network's new regular podcasts from the home of Highways magazine, SMART Highways, and the Traffex suite of events is now online, talking this week about driverless cars on both sides of the Atlantic and also looking ahead to next week's Cold Comfort event.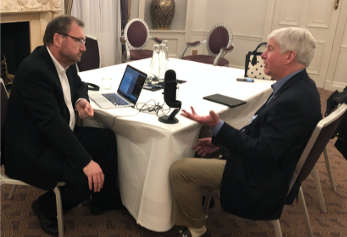 There's also a sneak preview of the next SMART Highways big interviewee – Governor of Michigan Rick Snyder. Plus we have a round-up of the latest news.
SMART Highways editor Paul Hutton is the your host of these programmes where we dig down into the issues surrounding the highways and transport technology industries by talking to the experts and decision makers in the field.
There will also continue to be regular podcasts from events, starting next week at Cold Comfort.
Listen here: