The Government-funded £30m Live Labs 2 programme is now open to applications from local highways authorities and other sub-national transport groups with innovative ideas on 'decarbonising local roads'.
Sponsored by the Department for Transport (DfT), in partnership with council directors' body ADEPT, Live Labs 2 is a UK-wide programme that will run until March 2026, with a subsequent five-year monitoring and evaluation period.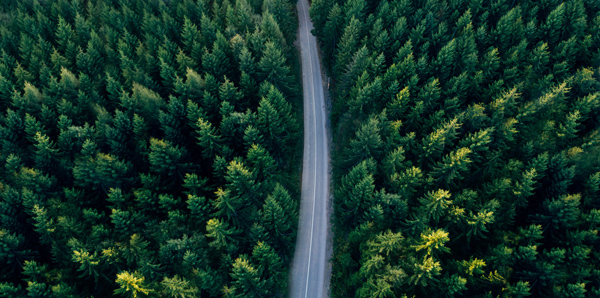 ADEPT said it developed Live Labs 2 to support the transition to net zero carbon local roads and was looking for applicants with 'ambitious, local highways authority-led partnerships to develop and implement zero carbon and climate change focused local roads plans'.
Successful proposals could outline decarbonisation plans for:
Operation and maintenance of existing local roads assets
Supporting fixed and moving assets which enable successful operations
Construction of new local roads assets (including for new housing/developments)
Enhancement, upgrade, adaptation and decommissioning of existing local roads assets
The programme's prospectus, published today, provides full details for applicants on the requirements and how to apply.
Stephen Fidler, co-director for local transport at Department for Transport (DfT) said: 'Much innovation in road decarbonisation has focused primarily on the tailpipe – through areas such as promoting modal shift, behavioural change, and technological advancement.
'But more focus needs to be dedicated to decarbonising the construction and maintenance of our roads. Therefore, this round of Live Labs is focused on stimulating the development of novel approaches to the net zero challenge, with a particular focus on the technically-challenging area of Scope 2 and 3 infrastructure carbon emissions.'
He added he was interested in proposals that 'explore innovations at scale, such as neighbouring authorities testing an innovation over a wider geographical area, or authorities with different geographies testing and comparing interventions in different circumstances and contexts'.
Successful applicants are also expected to help share the knowledge from the trials and take a leadership role in the sector promoting the innovations.
The programme builds on the popular ADEPT SMART Places Live Labs programme launched in 2019, which took a more open approach to the trial of innovations in local places. However, DfT officials have suggested they would like to see more of a business case focus this time around with a requirement to produce ex-post business cases.
Live Labs 2 is overseen by an independent Commissioning Board: ADEPT (chair), Colas, Construction LCA, County Surveyors' Society Wales, Department for Infrastructure Northern Ireland, DfT, EY, Innovate UK, Kent County Council, Kier, Leicestershire County Council, Open Data Institute, Ringway, SNC-Lavalin's Atkins business, Society of Chief Officers of Transportation in Scotland (SCOTS), Transport for London and WSP.