Liverpool City Council is aiming to develop a new operational model for highway maintenance within 18 months as the internal supplier has struggled to meet the authority's needs, Highways can reveal.
Troubleshooter Karen Agbabiaka spoke to Highways after taking up the post of interim chief highways officer (ICHO) at Liverpool following the Best Value Inspection report by Max Caller CBE published last March.
She said she had addressed some of the issues raised in the report already but procurement was a continuing issue.
Mr Caller was scathing about the 'piecemeal' transfer of highways services in-house and noted that most highway works were 'by a mix of term and tendered contractors or with mini tenders being used to price specific jobs using contractors already under contract'.
It also criticised the absence of a formal contract with the council-owned Liverpool Street Scene Services Ltd (LSSL) or benchmarking of rates.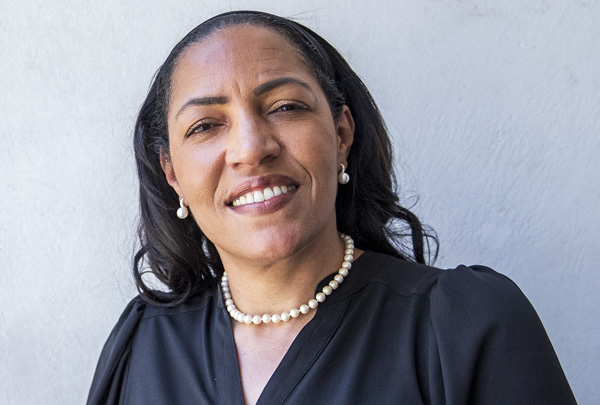 Image copyright Jennifer Bruce/LIverpool City Council
Ms Agbabiaka told Highways: 'Procurement's very difficult, and it's even more difficult when you don't have a term maintenance contractor in place, or you don't have a professional framework in place.'
She cited the council's recent announcement on behalf of the Liverpool City Region Combined Authority of a £40m four-year framework agreement for highways professional services, adding: 'Also, we need to come up with a target operational model in terms of…whether we have a term maintenance contractor, what that looks like, because the delivery is quite constrained when we have to go to procurement and get quotes for contractors to deliver pieces of work.'
Referring to LSSL, Ms Agbabiaka said: 'We understand some of the difficulties that they are having now and we've developed a service level agreement between us so that we can hold them to account [and] we've set new KPIs.'
She said the agreement is in place for 18 months but within that time a new option for delivering services will be developed, which could well be a different provider: 'I don't think they can manage the majority of the highways services that we want. They were never equipped; it's public knowledge.'
Liverpool City Council is under the supervision of commissioners appointed by central goverment, including former ADEPT president Neil Gibson as highways commissioner.
In a letter to ministers last October, the commissioners wrote: 'As the LSSL review will not conclude until next year, we have agreed with the ICHO that the service-level agreement between the Highways Service and LSSL on the cost and performance of reactive repairs will have to be robust enough to see it through 2022/23.'