Highways England has been forced to rethink its planning bid for the Lower Thames Crossing after the Planning Inspectorate revealed it would turn the application down.
The Government-owned company has withdrawn its Development Consent Order (DCO) application and is said it is hoping to resubmit early in the new year.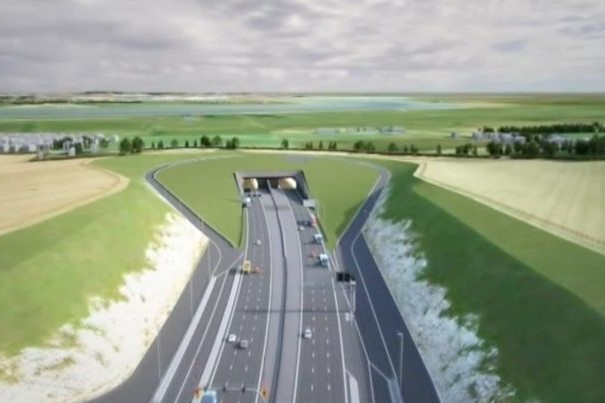 An update on the process from the Inspectorate revealed it had 'contacted Highways England to establish that the Inspectorate would be progressing to issue a decision to not accept the application and identified the main issues that had arisen'.
A spokesperson for Highways England said it was 'awaiting detailed formal guidance from the Planning Inspectorate'.
'We've withdrawn the DCO application for the Lower Thames Crossing based on early feedback we've had from the Planning Inspectorate. We will take time to collate the information required for the specific points raised and will be resubmitting the application early in the new year,' Highways England said.
The update also revealed that the Inspectorate requested Highways England provide all responses to the consultation carried out under Part 5 of the PA2008 and unredacted information from the Consultation Report.
The Planning Inspectorate wanted the information in the consultation report to be matched with the responses.
Two days after Highways England provided the information on 11 November 2020, the inspectorate contacted the government-owned company to say that it would not approve the application.
A meeting is due to take place between the two bodies the Inspectorate said, where it will 'give advice in respect of the issues that were identified in the withdrawn application documents and other relevant information'.
The news comes just weeks after Highways England invited tenders for £2bn of work from the £7bn project - the largest contract ever let by the roads authority.
The Lower Thames Crossing is a Nationally Significant Infrastructure Project, which means that Highways England must secure a DCO to get permission to build and operate it.