National Highways is to provide a dedicated team of control centre operatives to monitor a stretch of smart motorway in the Midlands after concerns were raised over live lane breakdowns.
The dynamic hard shoulder (DHS) smart motorway on the Bromford Viaduct between junctions 5 and 6 (Spaghetti Junction) of the M6 was one of four sections for which the government-owned company commissioned a safety analysis following concerns over clusters of incidents.
Three fatal collisions have occurred since the smart motorway became operational in April 2014, two of which involved stops in the hard shoulder when it was open to traffic.
As part of a raft of measures, the independent review recommended that Highways England (as it was known at the time) consider hard shoulder monitoring using a CCTV-based stopped vehicle detection (SVD) system.
In its response the company said that this was being taken forward and that Bromford viaduct is within the scope of the scheme to upgrade this stretch of the M6 to all lane running which is due to start work in 2023 and that (radar-based) stopped vehicle detection will be installed as part of the upgrade.
It added that in the meantime it would implement an interim arrangement to more quickly identify stopped vehicles.
A spokesperson for National Highways told Highways: 'The interim arrangement is an additional CCTV system with a dedicated team of people who will monitor this to spot stopped vehicles.'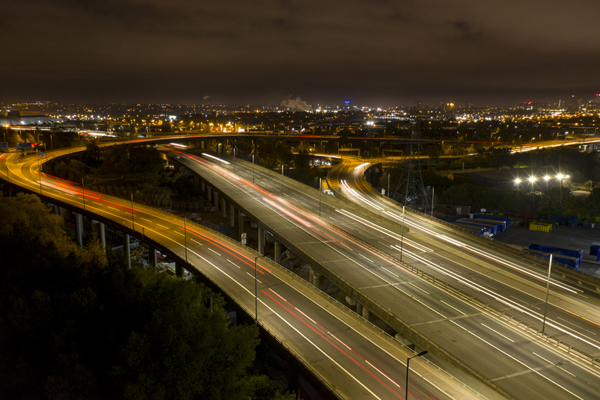 This appears to be the first time that the company has dedicated control room staff to the function of spotting stopped vehicles. At a hearing of the Transport Select Committee in June, transport minister Baroness Vere stressed that the usual purpose of CCTV on smart motorways is to allow operators to view incidents to which they have been alerted by other means.
She told MPs: 'The reason why we have them is not for monitoring, because there are thousands of them and you would have to have a football stadium full of people staring at different TVs. They help us deal with an incident, understand what it is and then know what response to make.'
It has previously been revealed that without SVD it takes 17 minutes on average to spot a live lane breakdown on a smart motorway.
The National Highways spokesperson told Highways that the details of the dedicated CCTV monitoring on the M6 are still being worked through.
Separately a police and crime commissioner has said that the addition of an extra emergency area on a smart motorway stretch of the M1, which has seen a number of high profile fatalities from live lane collisions, is inadequate.
The review of the all lane running stretch of the motorway between junctions 30 and 35 recommended an extra emergency area north of Woodall Services. Highways England said it would do this by the end of July 2022.
However, Dr Alan Billings, South Yorkshire Police and Crime Commissioner, told New Civil Engineer: 'One extra refuge on a 13 mile stretch of motorway will not adequately address the concerns that I and others have repeatedly raised. Neither will it protect lives.
'It remains my view that all lane running motorways are inherently dangerous. Any vehicle that stops in a live lane is immediately putting lives at risk. Not all vehicles break down conveniently close to refuge areas so in my view adding one more still leaves those who break down dangerously unprotected on the M1 in South Yorkshire.'