The Government has backed a 'one-stop shop' for appeals for private parking fines, with the legislation approved by MPs.
The Parking (Code of Practice) Bill - covering England, Wales, and Scotland - has received backing of the House of Commons and will now go to the Lords.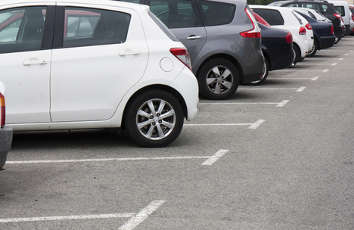 The Government said the Bill is designed to create a 'new single, independent appeals service' which will help drivers who have been handed unfair tickets tackle bad practice.
Local government minister Rishi Sunak MP said: 'We need a fairer, clearer and more consistent system that puts the brake on the unfair practices being experienced by too many drivers.
'I am delighted that MPs have unanimously backed these changes and that the government is on track to create a better system for our nation's motorists.'
The legislation could also create a single code of practice for the sector. At present, there are two parking trade associations, the British Parking Association (BPA) and the International Parking Community (IPC), which each have a Code of Practice.
A new code will be developed by the communities secretary James Brokenshire MP and paid for by a levy on the sector allowed through the Bill.
Key sector bodies have also backed the moves. Steve Gooding, director of the RAC Foundation, said: 'We particularly welcome the proposal for a single, independent appeals service, which, together with a single, clear code of practice should establish a better, clearer framework and a level playing field that is fairer for all.'
Andrew Pester, the British Parking Association's chief executive, said: 'We welcome Sir Greg Knight's amendments which chime with our call for a single standard body, single code of practice and a single independent appeals service.
'This framework provides a unique opportunity to deliver greater consistency and consumer confidence – and as a not-for-profit association we are focused on working closely with government and others, including consumer groups, to push for a positive outcome for all.'