One of the most important messages we can ever send to anyone in need of help is that they are not alone. That is why Highways has teamed up with the UK's leading mental health charity Mind to provide support and guidance in these difficult times and to celebrate the work done by infrastructure companies to help their workforces.
At this year's Highways Awards (13 October) we have developed a new category for mental health support, to recognise those who have gone above and beyond in helping protect their most valuable asset, their staff.
Mind says highlights that every year, one in four of us will experience a mental health problem, and it is working hard to make sure no-one faces them alone.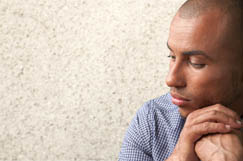 Dominic Browne speaks to Dane Krambergar, head of workplace wellbeing services at Mind about the issues facing the infrastructure sector and the challenging times we live.
Q&A
Thank you for your support of the Highways Awards. How would you assess the state of mental health in the infrastructure sector? And how do you think working with Highways Awards can help get the message out?
Construction and infrastructure can be a rewarding and varied industry to work in. However, it is also one where pressures can be high, and people can be more likely than average to experience work-related stress and other mental health problems.
For employees, it often has not felt easy to come forward, mention that something is wrong or ask a colleague to talk. But things are changing. More and more construction businesses are starting to see their staff's mental health as a priority. Working with Highways Awards provides Mind with an opportunity to emphasise this message, showcase best practice and encourage the industry to drive forward further positive change.
What impact is the coronavirus having on your work at Mind?
Like many organisations, the coronavirus outbreak has resulted in all Mind staff working remotely and we have taken advantage of the Government's furlough scheme for employees that are simply not able to work anymore (such as our colleagues in Mind shops).
For our network of around 120 local Minds, who deliver key services, many of them are finding themselves needing to adapt to moving to digital or telephone delivery.
What resources/guidance/advice have you made available to help people through this crisis?
We have created several resources and guidance to date and we're continually updating and adding to these as this fast-moving situation evolves. Some of our key resources include:
Coronavirus toolkit containing various resources to support organisations and employees
Our key tips for managers on how to support their team when working remotely
Working from home tips from Mind staff
Toolkit for small businesses and self-employed
Blog on how to support the wellbeing of staff being furloughed
Advice for key workers
How can employers help protect their staff's mental health through this difficult period?
This is a challenging period for organisations and employees alike. Employers are being faced with making difficult decisions such as furloughing staff, or in some cases making redundancies, and many employees will be feeling the impact of this, along with other potential challenges such as feeling isolated, or juggling caring responsibilities with work and financial issues.
It is important that all employers recognise the impact these challenges may have on employees and ensure staff are supported through regular, clear and open communication, as well as signposting to support both inside and outside the organisation. Employers should also provide opportunities for their staff to ask questions and provide feedback on what support they would find most useful.
Many highways staff will still be working on the roads. What is your advice to those still working who face a difficult time out there?
Our resource, advice for key workers may be helpful to people who have to leave their house for work during the coronavirus outbreak. If you are a key worker, you may experience difficult feelings, such as stress and anxiety, so it is important to understand what these feelings are and how to manage them. You may find it more difficult to look after your mental health and wellbeing during this time but there are things you may be able to do, such as:
connecting with colleagues, friends and family,
using support available within and outside your organisation,
taking care with how often you access news and information
making time for yourself wherever possible (e.g. keeping active and looking after your physical health).
What is your advice to employers in terms of aftercare and support when the crisis passes?
It is vital for employers to plan ahead as much as possible. It is important that regular wellbeing check-ins with employees are in place now, whether they have been furloughed or not, and that these continue once the crisis has passed.
The stress and impact on employees' mental health may also have been increased by external factors related to the current situation, such as family bereavement, financial difficulties or strained relationships at home.
If employers have an Employee Assistance Programme (EAP) in place, it is worth reminding employees that they can use this for additional support.
For returning furloughed employees, it is a good idea to set up a one-to-one in advance to discuss positive personal and professional steps that will support their return to work. A phased return to work may be worth considering and ensure that employees have the time to get back up to speed within their roles.
How does social distancing impact mental health support? Is it harder to provide counselling from a distance?
Beyond the general impact on everyone's mental health, social distancing has also affected people's ability to access their local mental health services. We are doing all we can to work in partnership with the NHS Mental Health Services and local authorities across England and Wales to ensure that the mental health support needs of people are met.
While face-to-face is often the best way for many people to receive counselling and the other support they need, we are working to find alternative ways to provide that support. Many of our local Minds are providing e-counselling, support over the phone, online training and live Facebook events. We also have our Elefriends community where people can access peer support online and our Infoline remains open on 0300 123 3393 to provide information about mental health problems and signpost where people can get help near them.
It must be difficult for Mind's staff to tackle such serious work every day. How do you find the strength and make sure you also look after yourself at this time of crisis?
Our team is similar to many others in that the current situation has an impact on all of us and has changed our focus, priorities and workloads within a very short space of time. We need to ensure we maintain our own wellbeing so that we have the capacity and resilience to support other people's but thankfully we have access to the information of how best to cope mentally within the workplace and a collaborative, supportive team spirit, even though we are all currently working remotely.
This is underpinned by actively promoting the support available and the ability to work as flexibly as possible, particularly for parents and carers who need to juggle work with caring responsibilities. Some of the steps Mind has taken to enable more flexible working are:
Further flexibility around working hours, allowing employees to work at times which suit them but also making it clear that there is no expectation to work longer days or to respond to emails outside of traditionally 'core hours'
Ensuring workloads are manageable and having mechanisms for staff to feedback and get support when this is not the case
Encouraging staff to take regular breaks throughout the working day, including taking the time to step away from work (e.g. having a walk at lunch)
Visit the Mind website for more information.
If you have not entered the Highways Awards yet, click here to find out more.