For several years now, Metrail Construction Limited has been one of the UK's leading specialist contractors for repair and maintenance services, including concrete repair, bridge deck waterproofing and bridge deck expansion joints. Highways meets managing director Martyn Sherwood for a briefing on the history of the firm and where it will go next.
Metrail Construction was established as a start-up in 2007 to provide repair and maintenance services in the infrastructure sector. As chief operating officer, Martyn Sherwood took on the day to day responsibility for winning and executing contracts.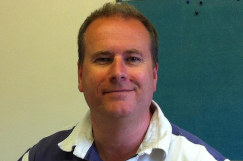 In 2011, he became managing director and sole-owner of Metrail Construction with a strategy to grow the business into a major player in the sector.
Over the last 20 years, he has built up considerable experience in all aspects of the business with particular hands-on expertise in bridge deck waterproofing. Mr Sherwood works across a range of areas from arranging contracts to using his experience on site to ensure a project is delivered on time.
He started work with Foster Wheeler in 1986 then joined Colebrands in 1995 to work on framework contracts with London Underground to maintain the ageing tunnel infrastructure.
He later moved to Volker Laser in 1997 where he learned his waterproofing skills utilising Stirling Lloyd products (Stirling Lloyd is now GCP Applied Technologies). In 2000, he became operations director for Renovo responsible for overseeing infrastructure repairs.
For a period he was MD of New ISG before establishing Metrail in 2007 which now has a turnover in excess of £3m per annum.
The company, which has its head office is in Hailsham near Eastbourne with regional offices in Yorkshire and Scotland, is a Stirling Lloyd approved contractor licensed to apply and install the complete range of Sterling Lloyd waterproofing and expansion joint products. Sterling Lloyd also provides technical back-up and support when needed.
2019 was a major year for Metrail with a number of significant contracts successfully completed.
Early in the year, Metrail was called in to carry out a significant proportion of the waterproofing on both the new Queensferry Bridge over the Firth of Forth in Scotland and also on the new Mersey Gateway bridge near Liverpool.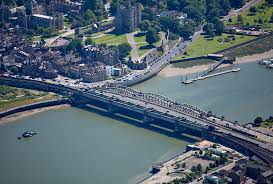 During the summer of 2019 Metrail was appointed to carry out concrete repairs, waterproofing and joint replacement on the refurbishment of Tinsley Viaduct on the M1 near Sheffield. The contract was awarded by AOne + who expressed particular satisfaction at the way Metrail performed and the quality of the completed works.
Towards the end of 2019, Conway appointed Metrail to carry out concrete repairs, waterproofing and joint replacement on the refurbishment of the Rochester Bridge (pictured) in Kent. As a heritage project, the work is complex and access is not always straight forward so Metrail maintains a specialist team on site to carry out the works, which are progressing satisfactorily.
'I took over full control of Metrail in 2011 and am particularly proud of what has been achieved by the business since then and the growth that we have seen,' says Mr Sherwood.
'As in all businesses, there have been ups and downs but Metrail continues to go from strength to strength as a leading supplier in the market. As a specialist contractor, customers rely heavily on the Metrail capability to deliver on time and on a budget so that the overall contract programme is maintained. Metrail has always been prepared to go the extra mile to ensure customer satisfaction.
'Having a core team of experienced personnel on-site and in the office is a key driver for success. Training and skills accreditation plays an important role in the business to ensure safe working practices and quality workmanship. I am personally committed to ensuring the highest standards of health and safety in Metrail.'
Despite the current challenges, and indeed because of the expectation that the government will push forward with infrastructure projects to help with the CVOID-19 recovery, Mr Sherwood expects the country to see an upcoming boom in new infrastructure.
'The decision to go ahead with HS2 is a major boost for the industry, which will provide significant opportunities for specialist contractors like Metrail.'
In the short-term, Metrail is already in negotiations regarding a number of opportunities in 2020 including the high profile refurbishment of London Bridge.
'We are now recognised as one of the leading specialist contractors in the sector with an excellent track record working with tier one contractors.'
More information about Metrail can be found on their website at http://www.metrail.co.uk, which includes a link to the recent Channel 5 documentary The Motorway, which featured Mr Sherwood and his team in action on the M1 in Yorkshire.