Work to restore the 200-year-old Union Chain Bridge in Northumberland has reached 'a symbolic stage', with the physical connection between England and Scotland at the site being severed.
The world-famous structure was built in 1820 and was the oldest operational chain suspension bridge in the world still carrying vehicles. But following serious concerns about its condition, restoration began last October, including removing the timber bridge deck.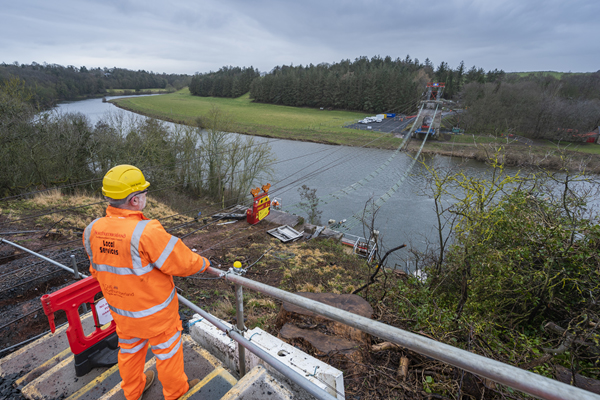 Now work is starting to take down the main chains of the bridge, which supported the deck.
The 12 chains, which in total are around 2,000 metres long, will be taken down over the course of six weeks, leaving the two countries separated by the River Tweed.
Work to refurbish the bridge will then begin, with the bridge due to re-open early next year.
Tommy Cockburn, who has lived in Horncliffe on the English side all his life, said: 'The bridge has been a hidden gem and adds a spectacular view to our countryside. The past 12 months have been a strange and difficult time.
'Our bridge has gone now as the restoration project has begun and it is such a miss not being there. The views are not the same and our nearest link to Scotland has gone.'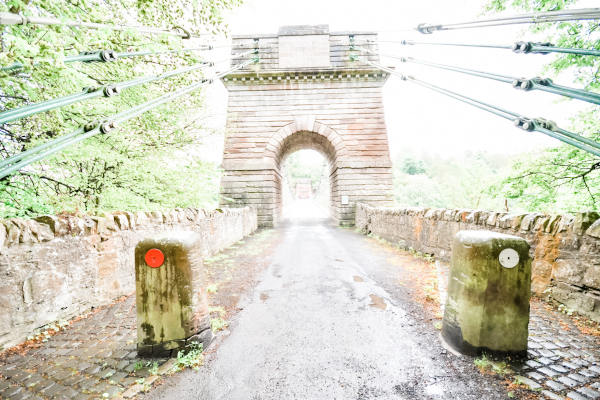 Northumberland CC leader Glen Sanderson said: 'This is a truly historic stage of the project – the first time in more than 200 years there's been no crossing between the two countries at this point.
'But while there may be no physical connection the bond between the communities on both sides of the river remains as strong as ever.'
Scottish Borders Council's executive member for infrastructure, travel and transport, Gordon Edgar, said: 'In many respects, this stage of the project really marks a new beginning for this incredibly important structure and for the communities linked by it.'