National Highways has said it will fix faults with overhead gantry signals on a smart motorway section of the M62, which occurred more than a month ago, 'as soon as possible', but did not give a timescale.
Earlier this week, the Manchester Evening News reported that technical faults had caused some screens between junctions 10 and 12, both eastbound and westbound, to switch off.
The all lane running smart motorway scheme only opened in January.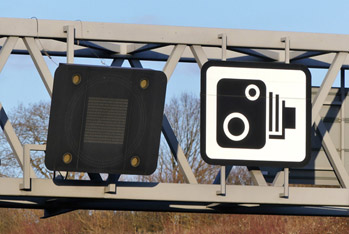 Gantry signals are crucial to the safe operation of smart motorways as they are used to set mandatory variable speed limits and to close lanes, as well as providing other warnings.
National Highways said the first overhead gantry signal defect near Junction 10 eastbound occurred on 30 August and the second on 6 September, and that it would repair two signals 'as soon as possible'.
It did not give a reason for not repairing the signals earlier but said the gantries have up to four individual, over-lane signals and that in the event one fails, the speeds can still be displayed on the others.
This explanation does not however apply to lanes closed by a red X, which is specific to the lane above which the symbol is displayed.
The government-owned company said it had also identified issues with sign and signal displays between junctions 10 and 12, which occurred as a result of failed power supply and will be fixed 'as a matter of priority'.
It added that there are currently increased traffic officer patrols and monitoring of CCTV within this area.
A spokesperson said: 'Safety is our top priority. Smart motorways are a system, and if there's a problem with any one part of the system, other parts are activated to help keep traffic moving safely. Our traffic officers work around the clock, every day of the year to help drivers with incidents.
'Maintenance on our network is planned in order to carry out repairs at a time when necessary lane or carriageway closures will have the least impact on drivers. Repairs to overhead signs are carried out as a matter of top priority if a fault has the potential to impact on safety, but other repairs will be programmed for a future date.'
National Highways did not clarify whether it considers the repairs in question to constitute 'top priority' repairs that have the potential to impact on safety, or 'repairs will be programmed for a future date'.