Former mayor of Brackley, Mr Pothole (aka Mark Morrell) has spent nine years campaigning for better-maintained roads and as usual this National Pothole Day (14 January) he will be making the media rounds to raise awareness of the issue.
Due to talk to Channel 5 and GB News today, Mr Pothole is a doughty campaigner whose message is in tune with best practice concepts like asset management rather than just a simple plea for more potholes to be filled.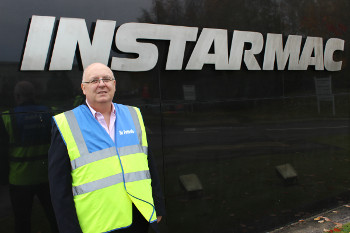 While he is still pushing for extra funding, this year he is also calling for more monitoring and auditing of asset management and repair strategies.
He told Highways: 'We need more funding, but we also need more monitoring, auditing supervision and training. I would not just give councils the money. I don't trust them. There is no real oversight.
'Councils need incentives, but any extra cash should also be taken away from them if they don't perform. I think we need audits of asset management and resurfacing plans to ensure best practice.'
Mr Pothole argued that 'once you start troubleshooting the wider sector will fall into line'.
'We have to change because we can't go on like this. Badly maintained roads are costing us billions in roadworks, congestion and dangers to road users. So why can't we have an extra two billion or so a year dedicated to training, better strategies, equipment and making councils deliver? Annual resurfacing programmes need a £1.5bn extra every year alone to start tackling the backlog.'
Discussing the theme of Innovation for this year's National Pothole Day - sponsored by UltraCrete, a leading repair solution from Instarmac - Mr Pothole said: 'Innovation is a really good theme for this year because the industry is slow to take up innovations. A lot of contractors don't want to take up new ideas. Sometimes I think the incentives are not there.'
Mr Pothole also called for cash from the paused smart motorway roll-out to be transferred to a ringfenced local pothole fund.