A new model of local authority highways contract is needed to take into account the increasingly important issue of data, a key figure in the sector has said.
Mark Corbin, highways key route network manager, at Transport for West Midlands, gave Cold Comfort delegates insights from his small-scale 'world tour', investigating the different approaches to winter service in Canada, Sweden, and Finland.
In response to a question from the floor, he said: 'The critical thing for us in local authorities is, how do we open up the data that we hold to our private sector partners, to our university sectors to enable them to be able to develop solutions that we cannot see or identify.
'We can be a little bit cantankerous in the UK, because once we've gone into a contractual arrangement…there can be a tendency for us to pull the contract off the shelf and say, but this is what we've signed up to.
'That has its rightful place. The challenge that I think we face is recognising that if I signed the contract three years ago, the rate at which this technology is moving is so fast, I might now have to ask some questions of my private sector partners that we didn't anticipate when we signed the contract.'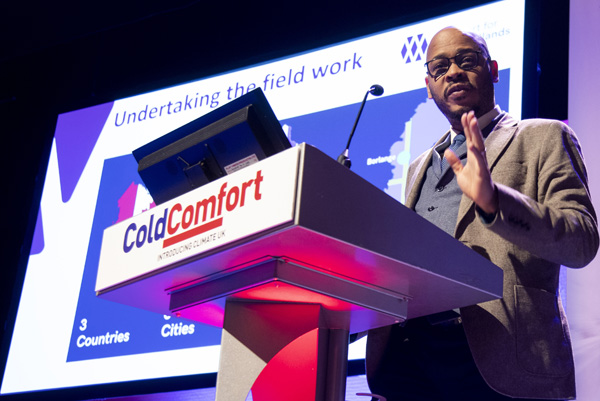 Mr Corbin said that what he saw in Sweden 'intrigued me because of the maturity of it'.
'In Sweden, they were prepared to blur the lines. You have to recognise that unless you come to a level of maturity about these big challenges, you aren't going to find the solutions.
Asked by Highways editor Dominic Browne whether a new contractual model is needed to take into account the issue of data, Mr Corbin said: 'I think you do. It's going to take us time to figure out exactly what is the right way of working around it because…what is coming at us at the moment is new demand around all of the data that we now have. What does that mean?'
He continued: 'Because a lot of the time we can get wrapped up in the contract that we've signed but there might be a new opportunity that can be explored. So I feel we have to find a new way of crafting the contracts and crafting relationships with our service providers that allow a little more openness.
'Many will know about 'open book' in terms of financing a contract; it almost feels as though there's a different model around open data that needs to bring itself into the work we do.'