The national roads watchdog has challenged Highways England over its failure to publish long-awaited data on the safety of the strategic road network (SRN), Highways has learned.
As previously reported, during 2016/17, the Government-owned company used the iRAP methodology to star rate the entire SRN, in support of a pledge in its delivery plan to improve the majority of roads falling below a three star safety benchmark to three stars or above by 2020.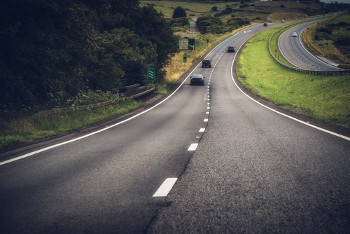 Earlier this year, Highways England told Highways that it 'remains committed to publishing details of its work to star-rate the network later this year – this will include findings of the star-rating exercise carried out by TRL'.
However, it has emerged that this publication will be delayed until at least February and it has not been confirmed that a full data set will be released even then - including the findings from the TRL study or an update on progress on improving roads that have a low safety rating.
The Office of Rail and Road (ORR) told Highways: 'We are disappointed that Highways England's work on star-rating the strategic road network will not be published before the end of 2018, and will formally raise this issue with the company.
'We now expect the report to be published in early 2019, when we will review it to support our monitoring of Highways England's performance in improving safety for road users.'
The iRAP methodology looks at road features that contribute to or detract from the inherent safety of each section of road, giving them a rating from one to five stars. It has been widely praised as the basis for the Government's £100m safer roads fund, which is improving 48 high risk local authority roads.
Last December, Highways England's then acting operations director, Mike Wilson, said: 'We will be comfortable to share what we are doing to improve those lower rated roads, which tend to be single carriageways, which actually have a higher risk to road users. There is no secret involved and we are confident that by the end of the [current Road Investment Strategy] we will achieve the target that has been set.'
However, Highways England has still not published the findings of its star-rating project, carried out by transport research company TRL, or stated what progress it has made and expects to make against the 2020 target.
Its head of road safety, Richard Leonard, told Highways: 'Safety is our top priority and we remain committed to improving safety. Although our roads are amongst the safest in the world we are not complacent and, as discussed with ORR, we continue to work with the Road Safety Foundation on our joint report on the star rating, which will be published in early 2019.'