New regulations have come into force that could see contractors banned from applying for large government contracts if they don't make prompt payments to their supply chain.
Ministers announced last year that from 1 September 2019, any organisation that bids for a central government contract in excess of £5m a year will need to demonstrate it has effective payment systems in place.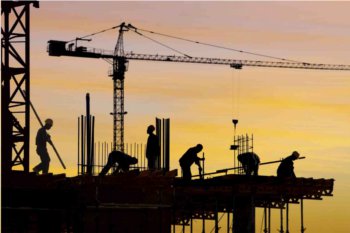 In theory the key threshold is for 95% of all supply chain invoices to be paid within 60 days. Suppliers who do not comply with this standard could be prevented from winning government contracts.
However, organisations that meet an absolute minimum threshold of 75% invoices paid within 60 days could be allowed to bid if they demonstrate that they are taking action to improve their record such as having an action plan in place.
The rules have been implemented by the Cabinet Office. A spokesperson told Highways that the 75% threshold has been adopted to be realistic and to allow companies to bid where they are 'doing a good job to get their house in order'.
The Cabinet Office has said the 75% threshold 'will be ratcheted up over time until it reaches 95%'. It has pledged to update the guidance to alert departments and bidders as and when it is to be raised.
The new rules apply to framework agreements and dynamic purchasing systems and all members of a consortium are required to provide payment information. Because the rules relate to the size of the contract rather than the size of the bidder, they apply to SMEs.
The Cabinet Office has acknowledged that smaller suppliers may not have published data available via the reporting requirements, but said that if they are using a supply chain to deliver the contract they are still expected to provide information and meet the standard.
Highways England confirmed that the new rules do apply to its contracts over £5m. Since 2009 it has used project bank accounts and has cut the average payment cycle to firms in its supply chain to 19 days.
The government-owned company is also a member of the Fair Payment Working Group.