Changes to developer contributions could threaten funding streams for council highways and other infrastructure, national and local politicians have warned.
The Government has published its Planning for the Future White Paper, which includes a proposal for a consolidated infrastructure levy, replacing the Community Infrastructure Levy (CIL) and Section 106 developer contributions, which often fund new infrastructure.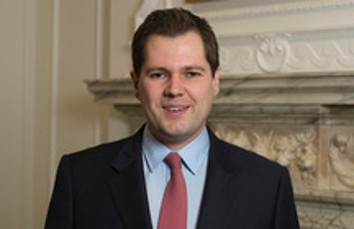 Housing secretary Robert Jenrick (pictured), who was recently involved in controversy after he overruled a local authority on a planning application from a Tory donor to help the developer avoid CIL, said: 'Planning decisions will be simple and transparent, with local democracy at the heart of the process.'
Ministers are proposing that, where the existing mechanisms are discretionary, the new levy would be a mandatory system of either a single nationally-set rate, or area-specific rates.
This would be levied at point of occupation, although authorities would be able to borrow against future income.
The consultation document states: 'Securing necessary infrastructure and affordable housing alongside new development is central to our vision for the planning system.'
It adds that the proposed levy would 'provide greater certainty for communities and developers about what the level of developer contributions are (sic) expected alongside new development'.
However, Mike Amesbury, Labour's shadow housing and planning minister, described the plans as 'a developer's charter that will see communities sidelined in decisions and denied vital funding for building schools, clinics and community infrastructure'.
The document, which has a strong emphasis on new housing provision, also points out that developer contributions currently deliver around half of all affordable housing, adding: 'It is important that the reformed approach will continue to deliver on-site affordable housing at least at present levels.'
Where affordable housing provision is currently often secured by planning authorities via Section 106, it cannot be funded through CIL. The document proposes that authorities would be able to use funds raised through the new infrastructure levy to secure affordable housing.
This raises the possibility that less cash might be available for other infrastructure, such as highways, particularly where highway authorities are top-tier county councils without planning powers.
Responding to the consultation, Cllr David Williams, chairman of the County Councils Network, said: 'The County Councils Network has long argued for developer contribution reforms as its member authorities face huge infrastructure funding gaps over the coming decade, hampering their levelling-up efforts.
'Any proposals that examine why the current system is not working is welcome, but it is imperative that any replacement ensures that infrastructure funding reaches upper-tier councils in counties who have the powers to re-shape areas so they work best for current and new communities, alongside ensuring that there are strict affordable housing targets for developers and high standards of housing.'