Police forces across the UK have carried out the first ever National Safe Speeds Day to highlight the human cost of excessive speed and encourage compliance with speed limits.
The 24-hour operation on Wednesday (15 September) was part of Project EDWARD – Every Day Without A Road Death.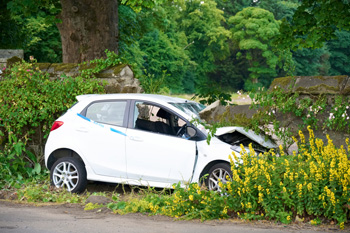 All 43 police forces in England and Wales, as well as Police Scotland and the Police Service of Northern Ireland, participated.
Project EDWARD is backed by government, the emergency services, highways agencies, road safety organisations and British businesses and promotes an evidence-led, 'safe system' approach – the long-term objective of which is a road traffic system free from death and serious injury.
Chief Constable Jo Shiner of Sussex Police said: 'I am fully supportive of this first National Safe Speeds Day and I welcome the efforts by members of the Project EDWARD team to highlight the benefits for all road users of understanding and choosing speeds that are legal and safe.
'For a 24-hour period starting at 7am on Wednesday 15 September police officers all over the UK will step up their efforts to encourage compliance with speed limits, because we know lower speeds mean fewer road deaths.'
Project EDWARD this year is managed by RoadSafe in partnership with Driving for Better Business, a government-backed programme to help employers in the private and public sectors reduce work-related road risk, protecting staff who drive or ride for work, and others who they may share the road with.
Adrian Walsh, director of RoadSafe, said: 'Project EDWARD is about all road users, road authorities and emergency services joining forces with the aim of zero road deaths.
'We will be looking at Safer Drivers, Safer Vehicles, Safer Journeys and Driver Wellbeing as well as how best to manage those who drive for work in order to reduce risk, control costs and improve efficiency. Our aim is to provide a platform that showcases some of the best work being done around the country.'
The Road Safety Foundation has praised the work of this year's Project EDWARD for its promotion of an evidence-led safe system approach.
Executive director Dr Suzy Charman said: 'The concept of the safe system is about a combination of factors working together. It requires safety conscious road planning, design and engineering; vehicles with collision avoidance and injury mitigation technology; compliance and deterrent for dangerous behaviour: education and enforcement; managing speeds so that a human can survive in the event of a crash; and fast and efficient emergency medical help, diagnosis and care.
'As part of this approach, we would like to see the systematic upgrade of known higher-risk roads to reduce deaths and serious injuries. We estimate that for every £1 the Government spends on safer road infrastructure, £3.70 could be saved.'