There's of course only one subject to write about this month and before I get into it, I want to pay tribute to the people who are keeping the country going during these difficult times. Our industry has many people still our working to keep the highway network safe for those who have to travel or take in some exercise; including the NHS workers we are relying on. Thank you all.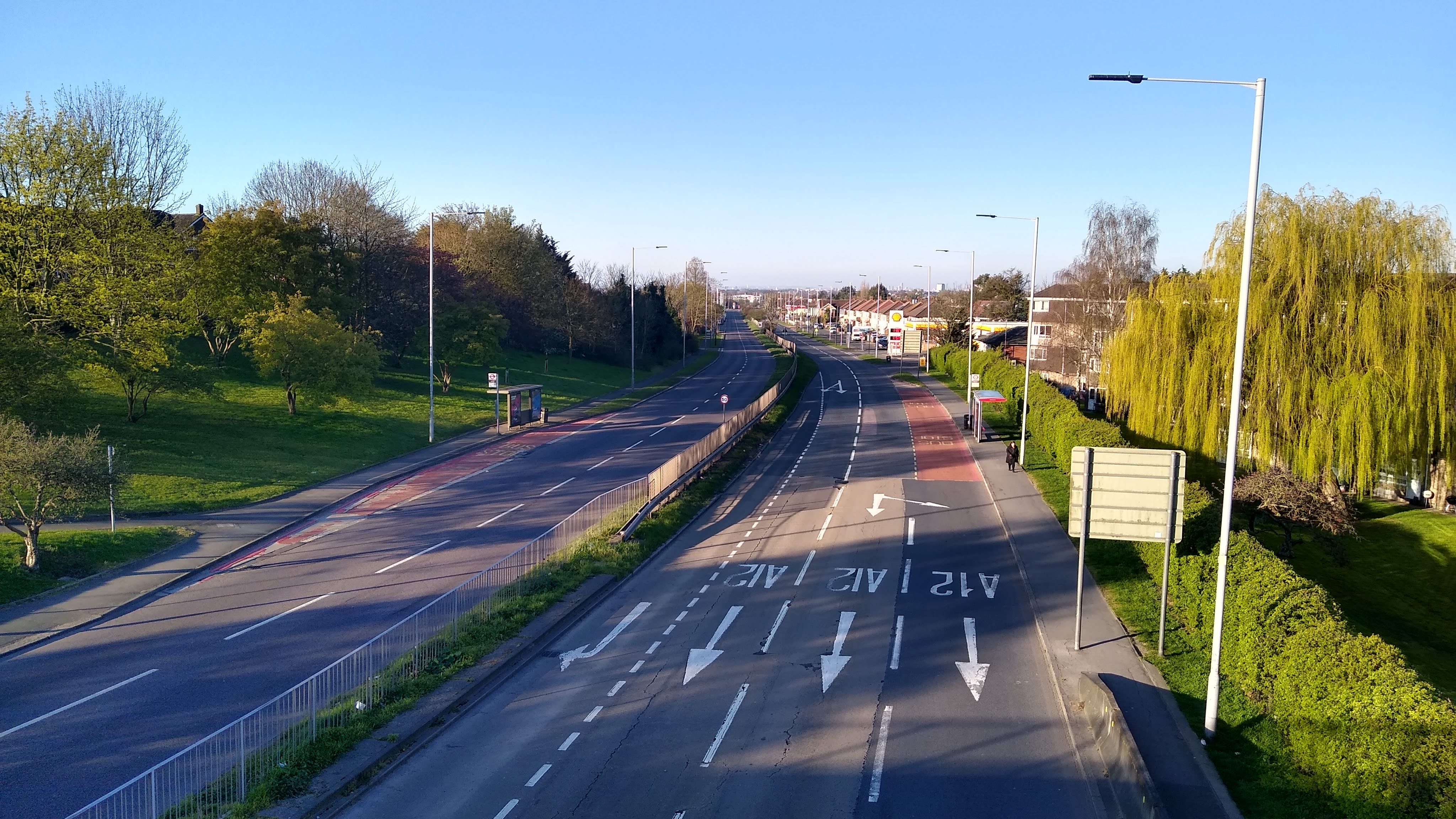 As I write this, I have been working from home for a month and who knows where we'll be when you read this. I've now got a daily routine which includes getting out on my cycle, although the ride will include a reason of utility, such as shopping etc.
I have varied my route to break the monotony and this has included using some dual carriageways (with cycle tracks) that I would only ever use if they were time savers because of the normally noisy and polluted environment they offer. However, the huge drop in traffic have made these roads quiet to the point where one can even hear the birds singing and the air is noticeably cleaner too.
On more local roads I have been annoyed, but not surprised about the poor driving and speeding I'm seeing from some drivers; but everywhere I go, there are more people out walking, running and cycling than I have ever seen before. But what has struck me most about my travels is just how much space in and around our communities has been given over to motoring; whether moving cars or storing them.
In the same way, it is also striking to see how little space is given over to people moving under their own effort which is thrown into sharp contrast by the need to physically distance ourselves from each other.
A few UK councils have started to look at using their powers to make some quick changes to streets in order to give people more space to walk and cycle in safety, but they are the exception and when you see other parts of the world rolling emergency street changes out it puts us to shame. Bogotá in Columbia was the trail blazer with 72 miles of cycle lanes rolled out by mid-March to take pressure of the bus network [1] and a bit closer to home, Berlin is building temporary layouts which actually offer some protection [2] – you can even have a look at the design guide for them [3].
Part of crisis management includes the recovery phase and with a crisis the size of the virus, it is going to take us many months, if not years to be back to normal. In planning to get ourselves back to normality, we have the chance to define what it should look like. I would like to see it being one where we can reduce the need to travel long distances in favour to more people being able to work flexibly and at home.
I would like us to acknowledge that we can, in fact, remove significant amounts of motor traffic capacity to enable people to walk and cycle in their neighbourhoods. I'd also like to see a shift in spatial planning policy which puts local shops and services at the heart of development – the very places we are currently visiting because they are close to home.
We have made some very rapid changes to our way of life for some very stark reasons. Perhaps it's because there is a visceral link between behaviour and the daily news cycle that we have seen people largely accept the reality we are in. This contrasts sharply with issues such as air pollution and climate change which are perhaps more abstract for many people to deal with, but have implications far more serious than the virus. We are living through some frightening and destabilising times, but we do have the chance to think about the future and to start laying the groundwork now.
[1] http://tiny.cc/55gwmz
[2] http://tiny.cc/0khwmz
[3] http://tiny.cc/ddhwmz
[4] http://tiny.cc/lz1xmz
Follow me on Twitter @RantyHighwayman