To help you keep your winter maintenance knowledge warm until the Cold Comfort conferences and exhibitions resume in 2021, we are excited to be launching a brand new initiative for you THIS MONTH...
Cold Comfort Digital Academy will take place online on a dedicated virtual platform from 21-24 September 2020.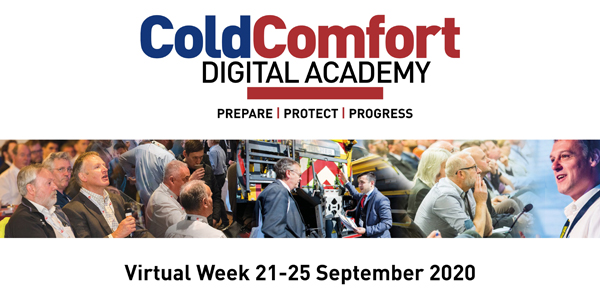 Featuring a selection of your favourite Cold Comfort speakers, the academy will bring you FREE-to-VIEW 'bitesize' insights, talks and training via video.
We have a talk from deputy chair of the National Winter Service Research Group, Carol Valentine discussing the new national planning guidance to help authorities prepare for the winter season.
Industry expert and former chief executive of the Institute of Highway Engineers, Richard Hayes, will take us through some key issues around resilience in the face of a changing climate.
And a host of other stars from Transport Scotland and meteorologist groups will also be presenting.
We will be using this new initiative to join up with the physical events, both now taking place in spring next year. To register for free please click on the link below, enter your email on the site and select 'Book my place'.
If you'd like to find out about sponsorship opportunities, please speak to: Andy on 020 7973 4614 / email a.davies@hgluk.com or Tim on 020 7973 6688 / email t.davies@hgluk.com.