Ministers have announced a review of roads policing to address stalling progress in reducing the number of people killed and seriously injured on Britain's roads.
The review, which has been launched with a call for evidence, was initiated by the Department for Transport (DfT), working with the Home Office, the National Police Chiefs' Council and other agencies.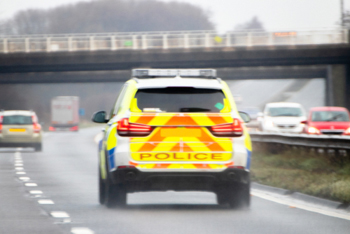 It aims to identify which current methods work best and how the capability and capacity of enforcement services can be enhanced.
In the foreword to the consultation document, roads minister Baroness Vere wrote: 'Whether we examine the causes of road casualties from the perspective of a safe systems approach or the more traditional examination of education, engineering and enforcement, road user behaviour is a key factor affecting road safety.
'Since 2010 we have seen a plateauing in the number of people killed and seriously injured on our roads after years of steadily declining numbers. The government is determined to improve the current situation.'
The Parliamentary Advisory Council for Transport Safety said the move anticipates the imminent publication of an inspection report into roads policing by Her Majesty's Inspectorate of Constabulary, which it said is expected to be 'highly critical of the cutbacks in roads policing activity and its too-often unfocused nature, failing to match the level of public harm caused by road traffic offences'.
Executive director David Davies said: 'We are very pleased to see this call for evidence and the extensive technical work that is being undertaken in parallel through the joint review. The Department for Transport has responsibility for road safety but the Home Office calls the shots on policing.
'This split in accountability and delivery has too often held back road safety. Considering that vehicles have become safer and investment in roads has continued, there is widespread suspicion that cuts in enforcement by the police have been a major factor in the UK's slide in international road safety ranking.
'Safe roads, safe vehicles and safe road users are all crucial. Roads policing is not something to turn to when engineering and education fail. These interventions only work when delivered together.'
DfT officials said that as part of the review they are exploring how:
we can better use intelligence to target dangerous behaviours
technology can assist in enforcing road traffic law now and in the future
to better understand the value of enforcement in influencing road user behaviour.