Kier Highways has awarded Technical services specialist SPIE UK a new contract for the installation of safety and communications equipment for the Meir Tunnel in Stoke on Trent.
Kier manages the A50 tunnel as part of its Area 9 contract with Highways England but its contract to refurbish the tunnel is additional to the main contract.
Under the new contract, SPIE UK will be responsible for the management, design and procurement, installation, testing and commissioning of all the cladding, infrastructure, mechanical, electrical and communication services for the Meir Tunnel.
The tunnel cladding will be replaced, while new fire main and hydrants and a radio rebroadcasting system with a break-in facility will be installed.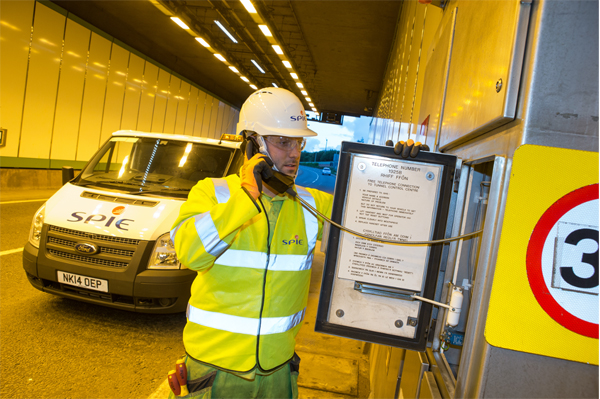 Despite requests from Highways, neither SPIE nor Kier have disclosed the value of the contract.
SPIE said it was awarded the contract because of its strong reputation for quality and performance in the tunnel maintenance sector, 'being experts at maximizing the limited time frame for works and in upholding relevant safety guidance'.
The company also has extensive experience of working on the Meir Tunnel, having been the original design and build contractors and also conducting recent upgrades including lighting, SCADA and control, VMS signage and escape signage systems.
Operations manager Steve Henry said: 'Winning the contract at Meir Tunnel is testament to the team's expertise in delivering critical services whilst working under the constraints that are inevitably imposed when working on tunnel infrastructure.
'We look forward to working with Kier Highways and Highways England to deliver services that will make the tunnel safer for road users for years to come.'
Paul Diamond, tunnel manager at Kier Highways, said: 'It was clear that SPIE had all the skills necessary to deliver against the requirements of the Meir Tunnel contract and ensure the highest standard of workmanship.
'As an integral piece of infrastructure between three major highways, it is crucial that the systems installed are resilient and guarantee the safety of the thousands of users every day. We are confident that SPIE will deliver a solution that meets these expectations.'