Head of roads at Glasgow City Council, Kevin Hamilton, has been appointed as Scottish road works commissioner.
Mr Hamilton (BSc CEng MCIHT) has over 28 years' experience in roads engineering and leaves his post at Glasgow Council to take up his new role.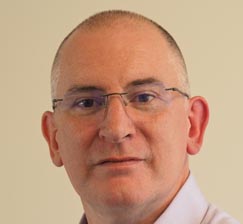 He previously held posts in local authority roads services in both Scotland and England and has represented authorities on both the South East Road Authority and Utilities Committee (RAUC) and the West of Scotland (RAUC).
Cabinet secretary for transport, infrastructure and connectivity, Michael Matheson, said: 'Kevin Hamilton brings a wealth of experience to the post of Scottish Road Works Commissioner.
'His extensive background in the roads engineering industry will be invaluable and I wish him every success in his new role.'
The Scottish Road Works Commissioner is an independent office holder established under section 16 of the Transport (Scotland) Act 2005 and is accountable to the Scottish Ministers and ultimately the Scottish Parliament.
The commissioner monitors performance and promotes and encourages good practice across both utility companies and roads authorities. They have powers to impose financial penalties on roads authorities who systematically fail in their duty to co-ordinate, and on utility companies who systematically fail to co-operate when undertaking works.
The Office of the Scottish Road Works Commissioner provides advice and guidance to the road works community and the public on matters related to the management of road works in Scotland.