A London borough council leader has asked the transport secretary to intervene in a dispute over a neighbouring borough's low traffic neighbourhood.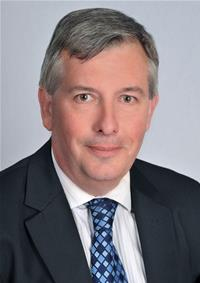 Last month Bromley council leader Colin Smith said that his authority was considering legal action over the knock-on impact of the LTN covering the Crystal Palace triangle, which is within the London Borough of Croydon.
Cllr Smith (pictured) has now written to Grant Shapps over the issue.
He told Highways: 'We asked Croydon Council to remove their measures, which they installed without the necessary consultation and since then have raised the matter with TfL as the legal process dictates and this has also been raised with the GLA. and the secretary of state for transport too.
'Whilst Bromley understands and accepts that any local highway authority might wish to protect residents from excessive traffic movements, simply shifting that traffic to other streets, particularly in a neighbouring authority area, is totally unacceptable and we will continue to pursue this important principal with Croydon, ever hopeful of convincing them to rethink their unilateral action.'
He added: 'Bromley Council will do the right thing by residents living on both sides of the Borough boundary whose lives have been adversely affected by these unwelcome changes and pursue this matter to the full extent of our powers, if simple common sense fails to resolve the situation.'
The Department for Transport confirmed that it had received Mr Smith's letter but did not state how or when it would respond.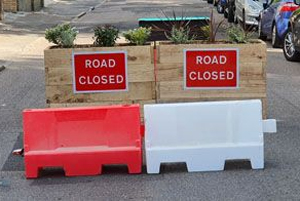 Croydon's cabinet member for environment, transport and regeneration, Stuart King told the local democracy reporting service: 'We have asked Bromley Council to work with us on amendments and improvements to our LTN scheme, for the benefit of residents in both areas.
'We remain keen to work with Bromley to see if amendments and mitigations can be introduced by either authority to deliver benefits to the widest number of residents locally, regardless of which borough they live.
'Working with the support and engagement of Bromley Council widens our collective ability to improve the situation.'