3M technical specialist Andy Fish recently led a webinar titled 'Sign Clutter – What You Need to Know', as part of the science-based technology company's popular Lunchtime Learning Series of free webinars about traffic signage. Highways caught up with him afterwards for an exclusive interview on the topic, as well as his career in the traffic signage industry.
How did you get involved in this industry?
I've been at 3M for 14 years, but six years ago I changed division completely. I wanted a new challenge, so I went from electronics and hardware to flat, sticky stuff – traffic signs in the Transportation Safety division. 3M is such a diverse company, so it's great to have the opportunity to learn new things like that. But at the end of the day, I've been in customer-facing technical roles of one description or another for 30 years. The heart of it all is actually the same: it's about troubleshooting and problem solving.
What do you find most rewarding about your work?
Taking something as technical and complex as sign specification and making it simple and understandable, and doing that for different subjects, which involves doing research and talking to customers. I also find it really rewarding reminding people that something drivers often take for granted – like traffic signs – are actually safety devices, and showing them how signs help to save lives.
How has the industry changed in your time?
I joined the industry when CE marking came into effect for traffic signs, so we went through a huge change at the time. I learned with the industry. And shortly after that, in 2016, the Traffic Signs Regulations and General Directions (TSRGD) also changed. So, in the six years I've been in this industry, there have been huge changes for sign makers, sign designers and sign specifiers.
What is sign clutter?
Sign clutter is often misunderstood. Most people think of tabloid-style pictures of hundreds of signs all on one street corner, when actually it's anything that distracts the driver from receiving the information they need. Anything from having too many signs on one post to badly placed signs, and even poor design, can be considered clutter, as they are all distracting for the driver.
What is the problem with sign clutter?
In general, the problem is that it means the sign doesn't do the job it's intended to do; it doesn't give the driver the information they require. This can lead to anything from somebody missing an exit to them having an accident.
What are some of the most interesting examples you have seen?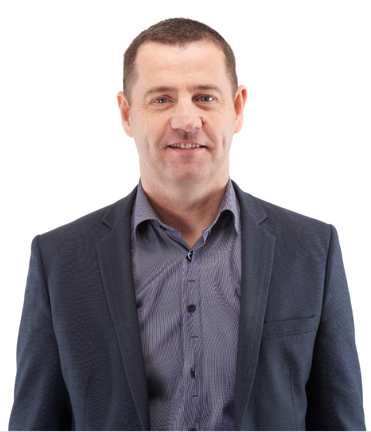 It's a bit technical and nerdy, but this is something you wouldn't necessarily think of as clutter: it's the national speed limit sign with a fluorescent backing board, which you do see from time to time. But when you think about it logically, a fluorescent backing should be there to tell you about a safety-critical sign. The national speed limit sign is an increase in speed, so it can't really be considered a safety-critical sign. People put the fluorescent backing on there with the best intention – to grab attention – but there's no logical reason for it. It should be used to warn of danger.
That example was given to me by the industry when I asked the same question, and they said it's a real bugbear. It's not the worst offence for clutter, but it's possibly one of the most unusual.
What regulations govern this?
The best guidance is the Traffic Signs Manual, which says, for example, that no one sign assembly should have more than three individual signs on it. The TSRGD tells you how it should look and the Traffic Signs Manual tells you how to interpret that. The two are seldom read hand-in-hand, but they should be.
What can be done about it?
As I've said, sign clutter is more than just having too many signs, so the remedy depends on the problem. First off, it's critical that you understand the condition and quality of the signage on your road network – but view it from the position of a driver. Often, people look at a sign and ask, 'Does it do what it's supposed to?' Well, who for? Again, think from the position of the driver. The common thread for everything we do is that an effective traffic sign needs to serve as many drivers as possible.
In my webinar on this topic, which can be watched here, we actually looked at a case study from a major London borough, showing some best practice.
The next webinar in 3M's free Lunchtime Learning Series will be titled 'Class R3C – what you need to know'. It will run from 12.00 to 13.00 on 16 May, and will again be led by Mr Fish.
To register, visit www.3M.co.uk/ClassR3CWebinar.