The Government has ordered another investigation into smart motorways after reports that vital safety equipment was not working on the controversial routes.
The Daily Mail reporter spent six weeks under cover at the South Mimms Regional Operations Centre in Hertfordshire, which covers sections of smart motorways on the M25, M1 and M4.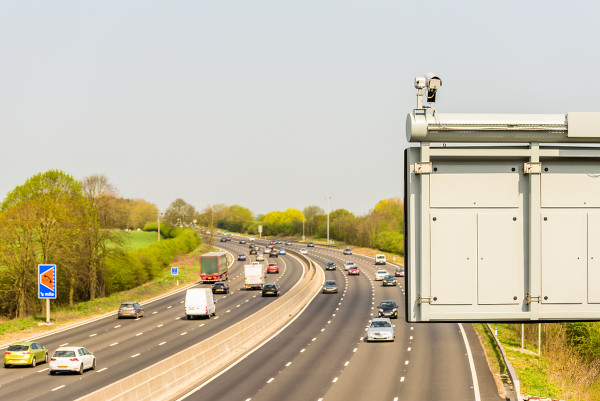 The paper reported that more than one in ten safety cameras were either broken, misted up or facing the wrong way. Control room staff were unable to check reports of broken-down vehicles.
It said the reporter was told that staff are forbidden to close lanes with red X signs until the incident is confirmed by one of four 'trusted sources' – highways staff, police officers, contractors or CCTV cameras.
The paper also claimed that software used to close lanes went down several times in the six weeks the reporter worked at the control.
It said that National Highways bosses admitted in internal emails that there were CCTV 'blackspots' on the M25, contradicting claims made to MPs by the government-owned company's chief executive, Nick Harris, that smart motorways had 100% coverage.
Transport secretary Grant Shapps said: 'I am deeply concerned by these allegations and have instructed National Highways to conduct a detailed investigation. I expect to receive an initial update on this within days.'
The prime minister's spokesperson subsequently said that ministers would ensure that the investigation would be 'thorough'.
The Department for Transport declined to provide any details of the nature of the investigation or how it would ensure that it would be 'thorough'.
Mr Harris intitially sought to defend the system. He told the paper: 'We recognise concerns continue to be raised about smart motorways. These upgrades work as a system, with technology, infrastructure and people working together, and data shows fatalities are less likely than on conventional motorways. If there is a problem with any one part of the system, other parts are activated to help keep traffic moving safely.
'Our traffic officers work around the clock, every day of the year to help drivers and deal with incidents. We are, however, investigating these allegations as a matter of urgency.'
The Mail subsequently reported that a 'rebellion' had broken out within National Highways over Mr Harris' attempts to play down its revelations. It quoted a former employee as saying: 'Maladministration, faulty hardware and National Highways' culture of never admitting liability means motorists are being set up to fail.'