What is thought to be the first major survey on the Government's traffic signs overhaul in 2016 has found an overwhelming majority unhappy with the changes.
The survey of industry opinions on the new Traffic Signs Regulations and General Directions (TSRGD) found 84% of users preferred the old format - falling to 57% among those who used it monthly - while 93% of sign designers preferred the old layout.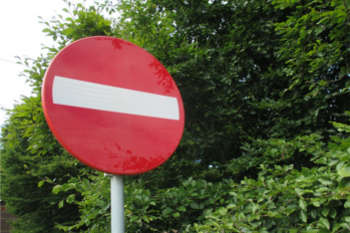 In another multiple-choice question, 47% of respondents said navigating TSRGD was 'very difficult', compared to 35%, 15% and 3% who chose 'difficult', 'OK' and 'easy', respectively.
All those who chose 'easy' used the document daily.
The revised TSRGD was released in 2016 after a lengthy delay, however revisions had to be made using statutory instruments to correct around 60 known errors, including reinstating the 'No Entry' sign as enforceable in its own right.
Practitioners also raised concerns about its accompanying guidance, which has also been delayed. The only section to be published so far, namely the Traffic Signs Manual Chapter 8, Part 3, has been roundly rejected by practitioners.
Transport Network's sister publication Highways revealed the document contained recommendations that would have necessitated workers crossing a live carriageway on foot, a practice that was removed from the industry years ago.
The new survey carried out by science and technology company 3M, focused on specific amendments incorporated into the new TSRGD and revealed a large majority of respondents said they saw a future need for the amendment in question, even if they had not used it yet.
Respondents were also invited to give their own ideas about how to improve the TSRGD 2016. Suggestions ranged from altering the document's orientation to creating an online version and clarifying certain points.
A total of 64 people completed the questionnaire, ranging from scheme and sign designers to road safety engineers and technicians. 3M will now discuss the findings with the DfT.
3M technical specialist Andy Fish, who compiled the survey and analysed the results, said: 'The TSRGD 2016 marked a big change for the industry when it came into force two years ago. It has been fascinating to see what those involved in sign specification and design think of it now that they have had a chance to get used to the guidance and use the new document.
'In particular, it is interesting to note the different perceptions held by those who use the document frequently and those who don't, as well as how professionals with different roles view the new layout.
'In general terms, it seems that there are indeed some concerns about the document's ease of use, but many value the substantive changes made to the regulations themselves. We hope these findings will be useful to the DfT.'