The emerging sub-national transport body (STB) for the East of England has submitted bids for a share of £3.5bn for local roads of the National Roads Fund.
Transport East asked for funding for four Large Local Major (LLM) schemes and 10 major road network (MRN) schemes.
The Department for Transport (DfT) had asked STBs to identify priority schemes to improve local authority roads in their region under the National Roads Fund, which is worth £3.5bn from 2020-2025, funded from Vehicle Excise Duty.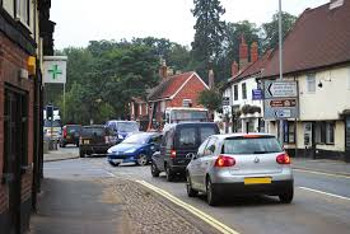 Funding bids for MRN schemes are worth £20m-50m each, while LLM schemes cost more than £50m, with an expected local contribution of at least 15% in each case.
In a letter to DfT officials, Transport East chairman Cllr Kevin Bentley (of Essex CC) said the STB's programme had been developed following the DfT's methodology and criteria and were supported by a regional evidence base developed for by consultants WSP.
He added that it 'has been independently assessed for deliverability, fit with the [DfT] guidance, and impact upon the Transport East strategic objectives'.
MRN schemes
A12 East of Ipswich
A140 Long Stratton (pictured) Bypass
A10 West Winch Housing Access Road
A127 Growth Corridor
A12 WoodbridgeArmy & Navy Junction Chelmsford
A140 / A1120 Earl Stonham
A127 Pound Lane Basildon
A146 Barnby Bends
A17 Pullover Junction, King's Lynn
LLM schemes
Norwich Western Link
Ipswich Northern Routes
Chelmsford North East Bypass (already won HIF cash)
A133-A120 Link Road east of Colchester (Already won HIF cash)
The last two schemes have secured Housing Infrastructure Fund (HIF) cash for Essex CC and so will not be in the running for LLM monies.
Cllr Bentley added that Transport East had assessed a large number of potential projects and that its programme was intended to be the beginning of a longer-term programme.
'For example, several proposals in and around Southend demonstrated a strong strategic fit, but are linked to development proposals that are at an early stage of development; it is therefore too early to consider these transport proposals for delivery within the current National Roads Fund window.'
Cllr Bentley's comments about the tightness of the timetable reflect a decision at the June 2019 meeing of the Transport East Forum that it was 'premature' to sign of the evidence base and list of schemes and would need to hold an extraordinary meeting the following month to agree these.