A sub-national transport body has said the legacy of COVID-19 could transform capacity on the roads in its region, removing around one in nine peak hour vehicles.
England's Economic Heartland (EEH) said new research it commissioned shows how the impact differs across the region due to differences in demographics, the sector-mix in the local economy, and the flows of specific roads.
However, the modelling by City Science shows that if people who previously commuted by car but are now working from home were to do so for two days per week, 10-12% of peak hour traffic would be removed.
EEH pointed out that the launch of the report, Working from Home Propensity & Capacity Release, comes as the Government ends its instruction to people to work from home if possible, following the easing of restrictions as England moves to the fourth step of the lockdown roadmap.
It added that its transport strategy, published in February, 'is clear that a step-change in approach is required to realise a world class transport system which supports the economy while achieving net zero emissions by as early as 2040'.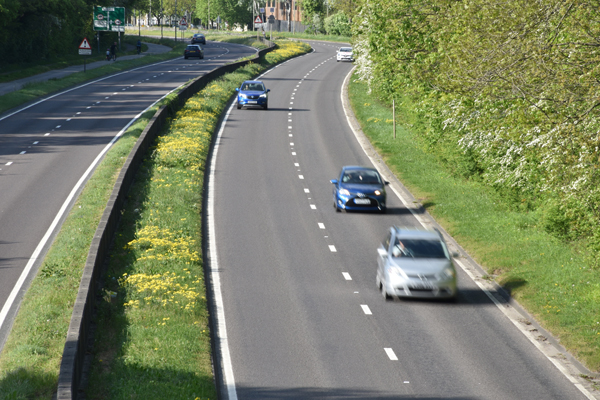 Reduced traffic during the pandemic at the height of rush hour, Oxford 2020
One of the strategy's priorities is to champion digital technologies to make transport smarter while reducing the need to travel, EEH said.
Mayor Dave Hodgson, chair of EEH's Strategic Transport Forum, said: 'This study shows why consideration of digital connectivity is so important when planning for the region's transport system. Trends around remote working have accelerated during the pandemic, and clearly this presents opportunities to think differently about our connectivity requirements.
'The work will enable us to make more informed choices on the relative merits of different types of infrastructure investment required to support sustainable growth and decarbonise the transport system.'
EEH said that before the pandemic just over 25% of the country's workforce had some experience of working from home, with around 12% doing so at least once per week, but that during the pandemic the number of days working from home quadrupled.
It said the new research will help inform strategic infrastructure planning throughout the region, including its programme of connectivity studies, starting with the Oxford-Milton Keynes and Peterborough-Northampton-Oxford corridors.
It added that it is also looking to engage with the business community to understand their perspectives on future working trends.
The EEH region stretches from Swindon across to Cambridgeshire and Northamptonshire down to Hertfordshire.