More than two thirds of the pre-liquidation workforce at Carillion have had their jobs saved, although over 2,400 people have been made redundant.
The infrastructure and outsourcing giant collapsed in January with huge debts and a large deficit in its pension scheme.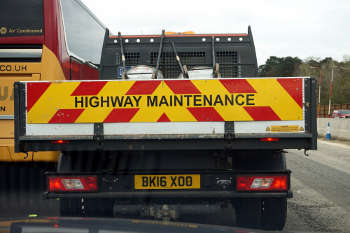 A spokesperson for the Official Receiver said: 'A further 14 employees have transferred to new suppliers over the past week and regrettably 28 staff will be leaving the business later this week.
'I would like to thank all staff for the professionalism they have shown throughout the liquidation.'
The insolvency service said that in total, to date 12,338 jobs have been saved, which is 68% of the pre-liquidation workforce, while 2,403 (13%) jobs have been made redundant through the liquidation.
A further 1,249 employees have left the business during the liquidation through finding new work, retirement or for other reasons.
These figures do not include jobs attached to contracts where an intention to purchase has been entered into but has not yet formally occurred.
Approximately 2,100 employees are currently retained to enable Carillion to deliver the remaining services it is providing for public and private sector customers until decisions are taken to transfer or cease these contracts.