Belen Marcos (pictured) has been appointed president of VINCI Highways, VINCI Concessions' road mobility subsidiary.
She was also made executive vice president of VINCI Concessions and joins the VINCI Concessions Management Committee, which is directed by Nicolas Notebaert, CEO of VINCI Concessions.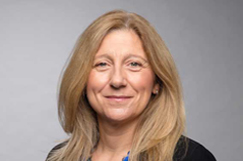 Ms Marcos has a degree in civil engineering from the Polytechnic University of Valencia, as well as a postgraduate degree in infrastructure and transport from the École des Ponts ParisTech.
She has occupied various roles at Ferrovial and has extensive experience in the US.
She was recently president of CINTRA US and was CEO of NTE Mobility Partners LLC, where she oversaw and managed the implementation of the North Tarrant Express Toll Managed Lanes project in the Dallas Fort Worth area.
Her new role will involve continuing to drive growth for VINCI Concessions' motorway projects and supervising the VINCI Highways network, which spans over 3,500 km in 14 countries.