Vaisala has launched a new web-based route optimization service using automation and advanced algorithms to help design winter road maintenance treatments more efficiently.
The Route Manager system allows details of the road network to be imported, along with available resources such as depot locations and vehicle capacity, to produce fully optimized routes with turn-by-turn instructions and uploaded to vehicles.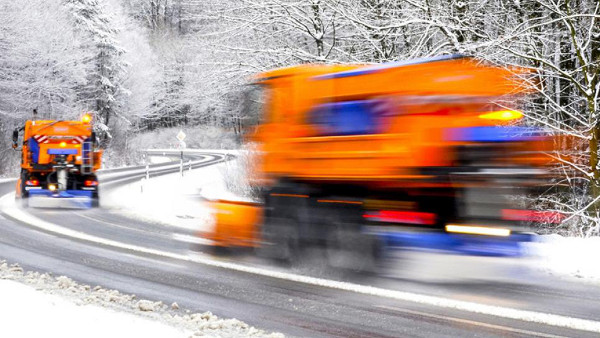 The system automates planning for fleet resources, materials and priority areas with design algorithms developed for winter maintenance, and communicates with drivers on specific route instructions and changing treatment requirements.
It also utilises thermal map and hazard data to provide best route management and allows users to assign ranking and priority values to every part of a road network when creating new routes.
One of the global leaders in weather, environmental, and industrial measurement, Vaisala said the new system reduces the time and effort involved to create treatment routes based on weather hazards, priorities and resources.
'Since different weather events often require different routes, traditional manual route planning is limiting because it only covers one or two weather situations. Route Manager allows planners to create unlimited sets of routes, each based on different amounts of required treatment material with different treatment routes and actions to effectively address any weather situation,' Vaisala said in a statement.
'Route Manager couples our experience in delivering route optimization services for 25 years with advanced algorithms to significantly reduce the time and effort required to create treatment routes. We will bring even more innovation to the solutions in the future, this is only the beginning,' said Markus Melin, vice president of digital solutions, Vaisala's Weather and Environment business area.
Stephen Smyth, senior manager, Transport Infrastructure Ireland, explained: 'Vaisala has developed a better way to plan winter maintenance service and treatment routes. Identifying areas for increased efficiency and precise resource requirements to facilitate this has enabled me to plan effectively going forward.'