Swedish Energy firm Vattenfall has won a tender from Canterbury City Council to install electric vehicle charging infrastructure, using power Vattenfall says is sourced from British wind farms.
The installation of the new charging stations in the Canterbury area is part of the council's plans to improve air quality in the city and is Vattenfall's second contract following the launch of its InCharge electric vehicle charging business in June 2018.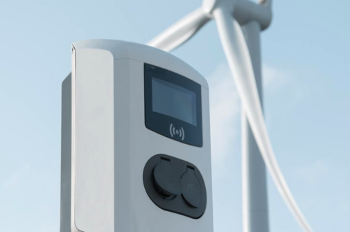 Last month, the firm announced a tender win with its first partner, South Norfolk Council, to install 20 charging points.
Vattenfall and BMM Energy Solutions will install 12 InCharge charging stations in a number of public car parks and street bays in the Canterbury area this month. Vattenfall said the power supplied to the sockets will be 'sourced' from its British wind farms, including projects off the Kent coast.
Vattenfall InCharge will operate the stations and customers will buy the electricity needed to charge their vehicles from it.
Anthony Hinde, Vattenfall's managing director for InCharge in the UK, said: 'It's great to forge this partnership with Canterbury City Council so soon after winning our first public installations in Norfolk.
'With InCharge we are determined to put the driver first and enable fossil free living within one generation. Our charging stations, combined with future roaming agreements with other charging station operators, will improve the EV driver experience in Kent and across Britain.'
Cllr Simon Cook, leader of Canterbury City Council and chairman of its Policy and Resources Committee, said: 'The installation of these first EV charging points is an important first step in the journey to provide the infrastructure that will deliver cleaner air for the district.
'They were one of a raft of measures contained in the Air Quality Action Plan approved by councillors at the end of last year. The plan signalled our determination the council should do everything it can to improve air quality in those areas under its direct control while working with others to encourage them to do the same.'