Highways England has released an animation showing the scale of the operation to lift 44m-long steel bridge beams into place across the M6 in the West Midlands and has confirmed a new date for the works.
The motorway will be closed in both directions at Junction 10 on the weekend of 16 to 19 July to enable the beams to be put in place, creating a new bridge over the motorway. The work was originally due to take place over the weekend of 2 to 5 July but was postponed 'due to unforeseen circumstances impacting on the delivery of the beams'.
The government-owned company has described the job as a significant milestone in the £78m transformation of the Walsall junction, which will replace the 50-year-old bridges currently in place across the M6 and double the number of lanes around the junction from two to four.
It said the congestion at Junction 10 was identified as one of the main transport issues facing the region in the West Midlands Strategic Transport Plan.
The new video animation shows the operation, which will involve a 50m-high crane dropping the 130-tonne beams into place to help form the new north bridge.
Project manager David Reed said: 'We are grateful to people for their understanding while we carry out these important improvements that will tackle the congestion that has plagued drivers, businesses and local communities for some time.'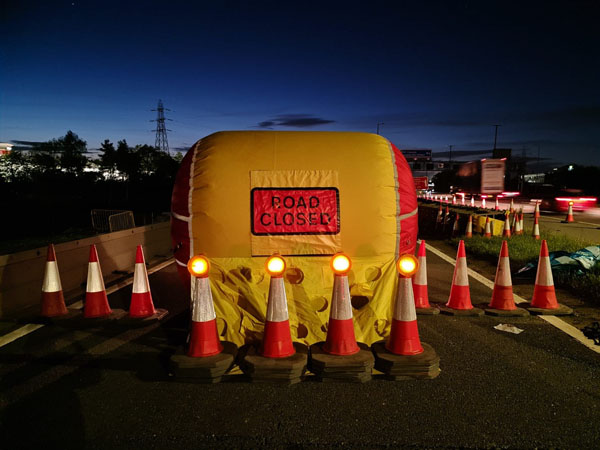 The works will also see the latest outing for a high-visibility airbag that aims to cut instances of road users driving into work areas, as featured in the July issue of Highways magazine.
As well as work on the junction itself, the westbound carriageway of the busy Black Country Route is being widened from two to three lanes from Junction 10 to Marshlands Way.
The project is funded by Highways England and Walsall Council, supported by the Black Country Local Enterprise Partnership. Contractor John Sisk and Son is carrying out the work.
The beams for the south bridge will be lifted into place later in the summer and will also require the M6 to be closed. The old bridges will be demolished later in the scheme.