Leading road marking company WJ has teamed up with Kraton Corporation, a global producer of pine chemicals, to make road marking products with a significantly lower footprint.
WJ plans to become carbon dioxide neutral by 2030 in its production of thermoplastic road marking products and has already developed a Carbon Footprint Model to enable accurate measurement of embodied carbon within its products, including the energy used in production.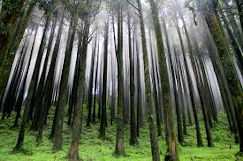 The model includes Life Cycle Assessment (LCA) data supplied by Kraton for rosin ester - a type of resin used in road markings.
WJ calculated that the footprint of formulated thermoplastic road marking products could be reduced by a remarkable 81% compared to a formulation containing hydrocarbon resin.
'The cradle-to-gate life cycle assessment model provides quick, efficient and reliable at-scale carbon foot printing for all current and future products, independently verified by Lucideon to PAS 2050:2011 and ISO14067 (2018),' WJ said.
It added that 'within the asphalt and road markings materials sectors, biobased materials are already preferred due to performance advantages and as a low carbon option'.
Morgane Burgorgue, marketing manager at Kraton Corporation, and Paul Aldridge, WJ's sustainability director, have worked together on the LCA.
Ms Burgorgue said: 'Conducting LCA requires collaboration with suppliers and supply chain partners. In turn, we support our customers with transparent data on our products' environmental footprint.
'In 2018, Kraton set a new target to complete 12 LCAs by the end of 2020. Besides customer collaboration, LCA enables us to understand the hotspots of potential environmental footprint improvements through raw material selection, during transportation or the production process.'
Mr Aldridge said: 'The window of opportunity for mitigating the disastrous effects of climate change is closing. The UN climate change conference (COP26) maybe postponed, but the climate emergency is not.
'Now is the opportunity to creatively innovate and develop solutions to this complex problem.'
WJ said in a statement that the global lockdown is predicted to have dropped carbon dioxide by more than 5.5% during 2020 but a drop of more than 7.6% a year is needed to tackle the climate emergency.