A district council leader has accused National Highways of pushing ahead with plans to infill or demolish 'much loved local landmarks', despite the Government supposedly calling a halt to the policy.
Zoe Nicholson (pictured), leader of Lewes District Council, has written to transport secretary Grant Shapps, demanding the 'full and unequivocal cessation' of the policy that could see historic railway bridges such as the bridge in Church Road, Barcombe infilled.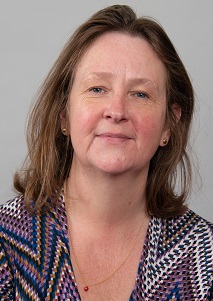 The council said the letter was in response to the actions of National Highways (previously Highways England) 'to push ahead with plans to infill or demolish much loved local landmarks, including the bridge in Barcombe - despite the Government supposedly calling a halt to the policy earlier this year'.
National Highways had said that a national 'pause' on infilling and demolition plans remains in place and that if infilling becomes an option for the Bridge in Barcombe, the scheme will be reviewed by the SAF and 'planning permission would be sought accordingly'.
However, Cllr Nicholson appears unconvinced.
She said: 'The Government claimed to have put a stop on this deeply unpopular policy, yet in Barcombe there is clear evidence that Highways England (sic) is riding roughshod over any apparent pause in the programme and stealthily pushing ahead using their all-encompassing emergency powers, causing unnecessary destruction to nature and the countryside.
'I have asked the Secretary of State to urgently confirm a full and unequivocal cessation of the policy that leaves Highways England in no doubt whatsoever that they must stop and review their approach.'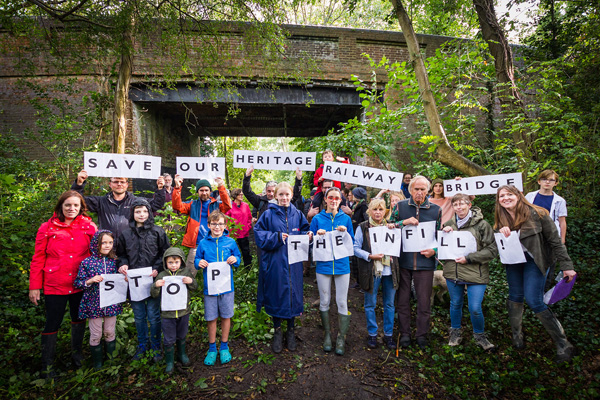 A local campaign against infilling the bridge has been launched © TheHREGroup
In February Jacobs, which manages the Historic Railway Estate on behalf of National Highways wrote to the council, stating that 'as the structure represents an ongoing and increasing risk to public safety…Highways England HRE propose to undertake the support works as permitted development in line with the 'Town & Country Planning (General Permitted Development) (England) Order 2015, Schedule 2, Part 9 Class B'.
Class B provides permitted development powers to the strategic highways company (e.g. National Highways) in exercise of functions under the Highways Act 1980. However, National Highways is not the highway authority for the unclassified road over the bridge.
Stephen Gauntlett, the council's cabinet member for planning, said: 'We are told that an initial assessment of the bridge has been carried out by Highways England and that they believe it is dangerous. If that is the case, the next appropriate step is to organise the necessary propping and remedial works to the bridge that can allow a more comprehensive survey to be undertaken and a full analysis of those findings.
'It is the very least that should be done when such an historic and important local landmark shows signs of its great age.'